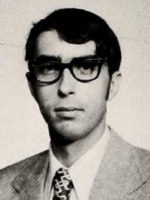 Robert Lewis Forrest
Robert L. Forrest was drafted in September 1968.  He served in Vietnam with the First Infantry Division from 1969-1970.
Having previously graduated from Northern Virginia Community College, Robert attended North Carolina Wesleyan University from 1971-1973 with the assistance of the GI Bill®.  He graduated from NC Wesleyan in 1973 with a degree in Business.
Robert spent most of his business career in trucking and warehousing.  Along with a business partner, he founded and ran Swift Air Delivery, Inc. in Charlottesville, VA for 35 years, retiring in 2012.