In support of the cultural mission and quality entertainment of The Dunn Center, the Mims Art Gallery annually produces a series of art exhibits by nationally recognized and local professionals from various and diverse populations. Most gallery events are free to the public and bring music and art together for reception parties where visitors and art collectors can talk with visiting artists one on one. Most artworks are for sale and we encourage collecting from our exhibits.
The Gravely Gallery in The Dunn Center is a new space for edgy, young art made possible by a generous gift in honor of the late Janice Gravely. As a showcase for student talent at both NCWU and other local schools, it's a great entry point for emerging artists and a tremendous benefit to the local art community. With so much to see and do at The Dunn Center, here's a brand new gallery fulfilling that promise!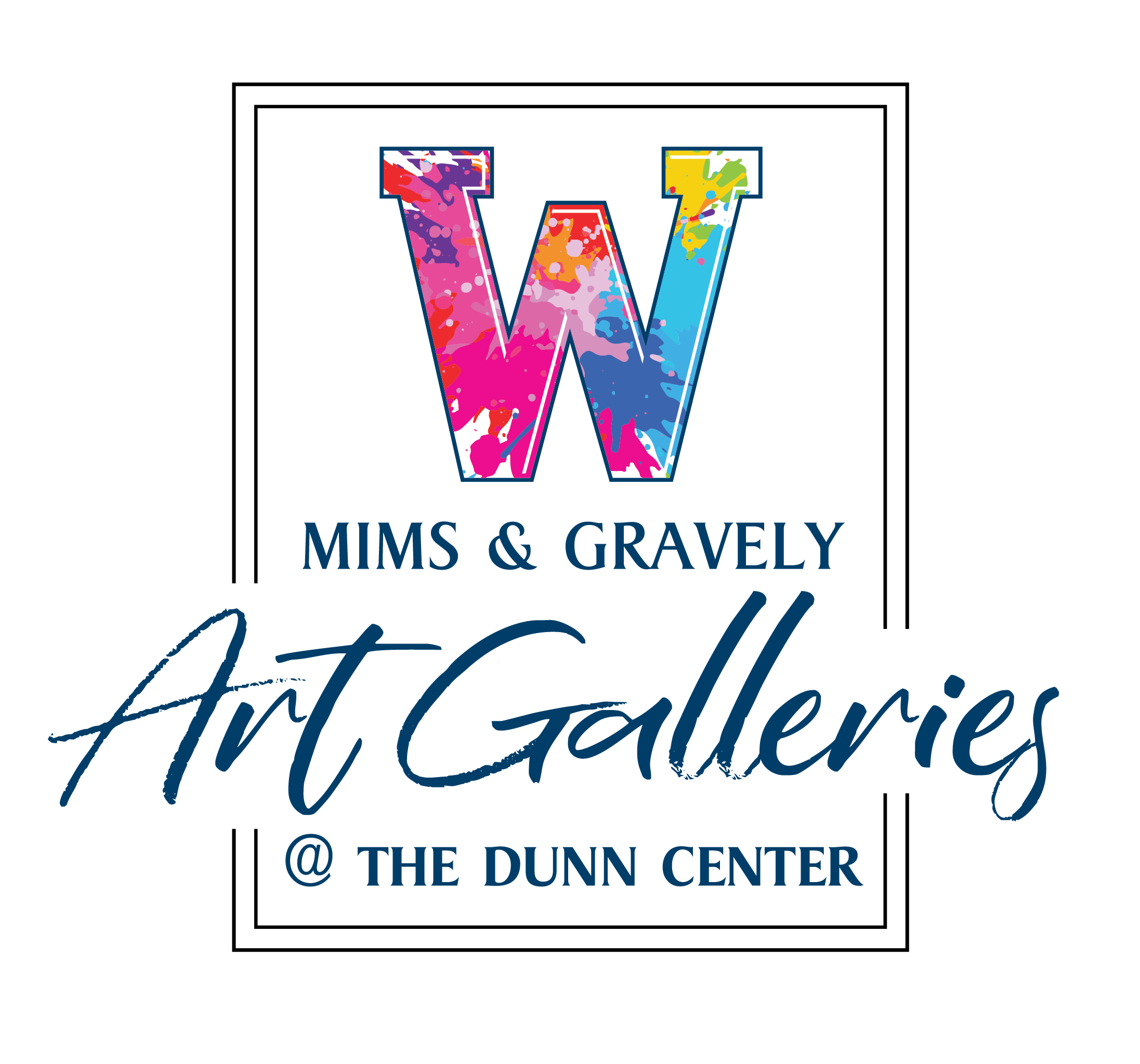 Bob Ross Exhibition Coming to NCWU
Fantastic Little Paintings by artist, Bob Ross, is set to adorn the walls of The Mims Gallery at The Dunn Center from November 2, 2023 through January 4, 2024.
This will be the first time a Bob Ross exhibit has been to North Carolina and the largest exhibition ever seen under one roof globally. Open to the public.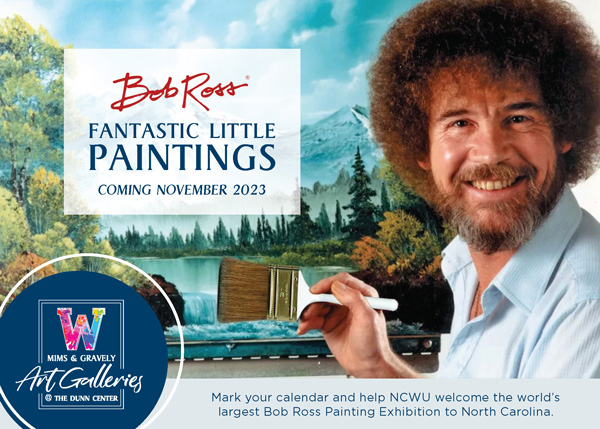 Upcoming Events at the Mims & Gravely Art Galleries
For more information or to schedule a tour or showing, contact:
Jan Volz
Gallery Art Curator
jvolz@ncwu.edu
252.985.5268
Hours:  Monday – Friday, 10 a.m. – 5 p.m.