Gifts by Check
A personal check is a simple way to make a gift. Checks should be made payable to:
North Carolina Wesleyan University
Attn: Advancement Office
3400 N. Wesleyan Blvd.
Rocky Mount, NC 27804
Gifts by Credit Card
Many alumni and friends of the university choose to have their gifts charged to a VISA, MasterCard, Discover or American Express account. You may make a credit card gift online using our secure online donation form at ncwu.edu/donate, or call 252.985.5266 to speak with the Office of Advancement.
Give Your Time... Consider Volunteering!
Giving of time and talents are also important, just as donations of money and securities help build new opportunities, your energy in helping/supporting the college is vital to our success. No matter which method you choose, your gift will directly impact the students! Consider getting involved in various Alumni Organizations such as Alpha Delta Chi, Nu Gamma Phi and more. Become a Class Champion or perhaps serve as a volunteer for Rock the Mount or as a special guest speaker for a student event.
North Carolina Wesleyan University has been privileged to enjoy the support of many alumni, parents, friends, corporations and foundations in the greater Rocky Mount community and beyond. These gifts vary in amounts from the smallest and most sincere gifts, to very large gifts of over a million dollars.
Every gift, regardless of amount, is important.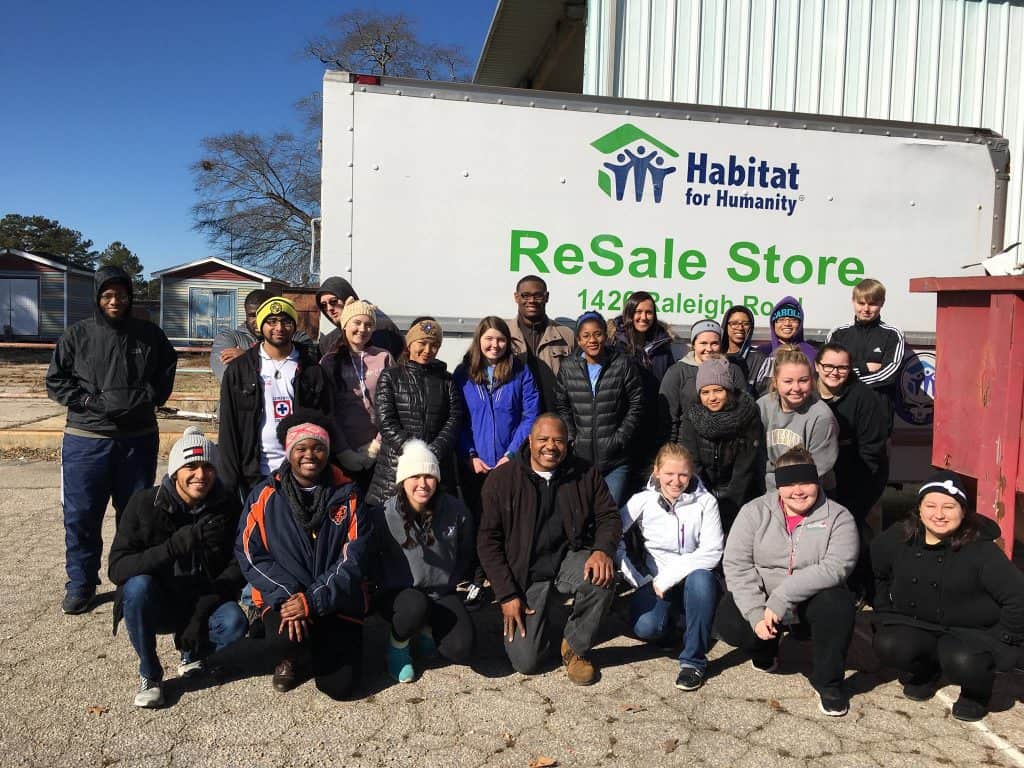 Other Ways You Can Give...
Naming Sponsorships
When you permanently link your name to the campus, you will enhance the experiences and learning environments that benefit our students each day. Affirm your dedication and belief in NC Wesleyan's mission through a naming opportunity.
Designated Gifts
 Support your passion at NC Wesleyan. By designating your gift you can make an impact to a specific area that you are passionate about.
Securities/Mutual Funds
The College works closely with a local securities broker to provide both the College and our donors with the highest level of service. This relationship enables us to record your gifts and put them to work as quickly as possible. The brokerage account and detailed instructions for making gifts of securities are available upon request.
Athletic Programs
The Athletics Fund helps provide these student-athletes with the resources and equipment they need to make game-changing plays both in their games and in the classrooms.