Wesleyan University welcomes the Rocky Mount and Eastern North Carolina community onto campus!
Being an integrated part of Rocky Mount and the Eastern North Carolina region is part of Wesleyan's mission statement, and a commitment we are strengthening every day. We appreciate the support we have received in the past, and look forward to our continuing presence in the community.
We host many events throughout the year that provide a link between campus and community. Whether it's taking in a performance at The Dunn Center, cheering for our athletes on the fields and courts, or strolling the nature trail, we hope you will be part of Wesleyan!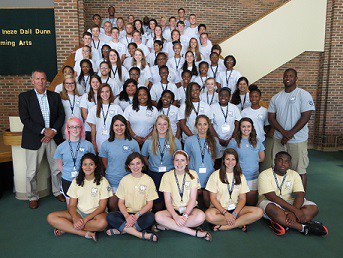 The Shelton Challenge is a six-day residential experience to help students expand their knowledge and skills of what it takes to be a leader. Students will participate in activities that will help them have a greater understanding for personal leadership interpersonal dynamics, the role of values and ethics in leadership, leadership traits and approaches, empowering others, civic and social responsibility, and goal setting.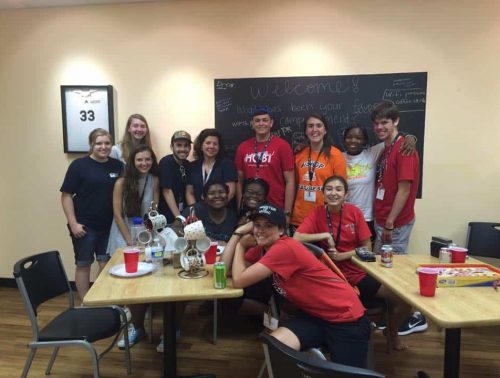 The North Carolina Wesleyan University Youth Theology Institute is a week-long summer program followed by a year of mentorship that will engage high school students in their faith journey and equip them with the tools needed to discern and answer God's call in their lives. Students will experience spiritual growth, develop an understanding of ministry and missions, and gain the tools to discern their calling.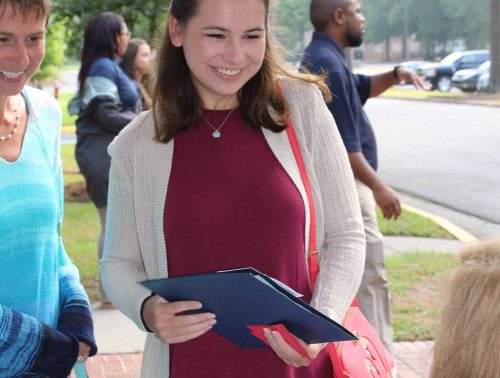 North Carolina Wesleyan University is a dynamic, growing, liberal arts institution dedicated to engaging students of any age who want to succeed in life and work, and to develop those intellectual and social skills, and personal qualities of mind and heart, that will enable them to be responsible, productive, contributing, healthy, and fulfilled members of a diverse and free society in relation to their families, workplaces, communities, nation and world. The student body, both on campus and off is highly diverse.