Recognizing and Honoring NCWU Alumni Who Served in Harm's Way During Conflicts of War.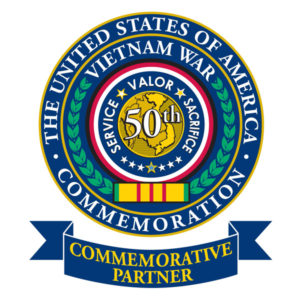 North Carolina Wesleyan University is dedicated to serving ALL of our military veterans and their families. In 2012, the University erected a Vietnam Memorial marker to honor Wesleyan Vietnam Veterans who made the ultimate sacrifice during the war.
The University has plans to dedicate a new wall and plaque to recognize and honor alumni who served in harm's way during the Vietnam War., an addition to the existing Vietnam Memorial Courts at the Slick Family Tennis Center.
As a University, we are honored by their dedicated service and incredible sacrifice to our great nation. Learn more about each NCWU Alumni and their stories below.
Support the NCWU Vietnam War Memorial Project
Please consider supporting our efforts to add-on to the existing Vietnam Memorial Wall on our campus. We will be dedicating a new wall with plaques recognizing and honoring alumni who served during the Vietnam War Era. Thank You!
Learn more about our alumni veterans who served.
Contact the Office of Veterans Affairs:
Veteran Services and VA School Certifying Official
Laura Estes Brown, MA.Ed.
Associate Dean, Veteran Services & ROTC Adviser
LEstes@ncwu.edu
VAquestions@ncwu.edu
VA EDUCATION BENEFITS NUMBER
VA Student Hotline – 1.888.GI BILL.1 (888.442.4551)
Office Location
If you have questions and would like to visit us at our main Rocky Mount Campus, stop by the Veterans Services Office.
Braswell Administration Office
(next to the Registrar's Office)
Room BA-145B