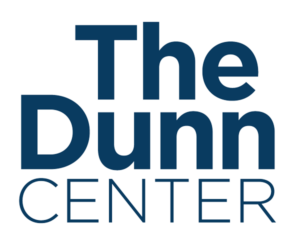 The Dunn Center is eastern NC's premier venue for concerts, shows, exhibits, conferences and more. Located on the campus of NC Wesleyan University, in the heart of Rocky Mount, The Dunn Center is proud to host the Wesleyan Season Series of cultural events and concerts. In addition to these world-class performances, The Dunn Center features a variety of campus and community events, including Wesleyan Players productions, concerts of the Tar River Swing Band and Orchestra and other various performances by nationally known artists. There is so much to see and do, right here at the Dunn Center!
In support of the cultural mission and quality entertainment of The Dunn Center, the Mims Gallery annually produces a series of art exhibits by nationally recognized and local professionals from various and diverse populations. All Gallery events are free to the public and bring music and art together for reception parties where visitors and art collectors can talk with visiting artists one on one.
The Gravely Gallery in The Dunn Center is a new space for edgy, young art made possible by a generous gift in honor of the late Janice Gravely. As a showcase for student talent at both NCWU and other local schools, it's a great entry point for emerging artists and a tremendous benefit to the local art community. With so much to see and do at The Dunn Center, here's a brand new gallery fulfilling that promise!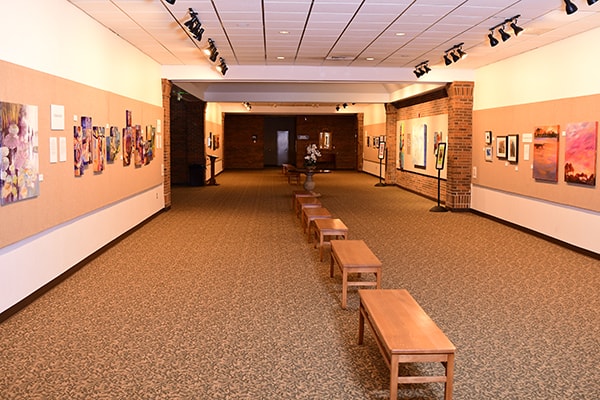 Wesleyan Theatre Program
The N.C. Wesleyan University Theatre Program produces at least three full-length plays annually for the college community in The Dunn Center. Students from all disciplines are encouraged to attend the open auditions each fall and spring. Students may also work to build sets, run lights and sound, or assist with costumes and makeup. The theatre program also sponsors the drama club [Wesleyan Players] which is open to all interested students. The N.C. Wesleyan University Theatre Program is a member of the Southeastern Theatre Conference and the North Carolina Theatre Conference.