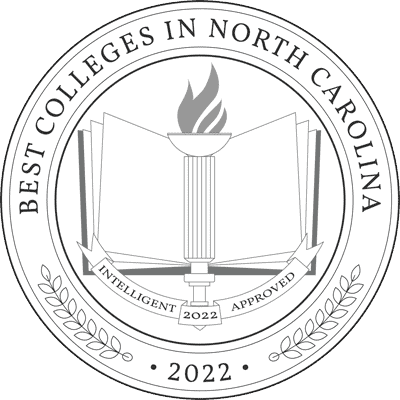 NC Wesleyan University was acknowledged as one of the best colleges in North Carolina in 2022 by Intelligent.com for "First Year Experience."
Each SACSCOC accredited program was evaluated on the basis of flexibility, faculty, course strength, cost and reputation. The top picks for the best Colleges in North Carolina program are affordable, respected and flexible.
North Carolina Wesleyan University believes in the potential of each student to be successful at Wesleyan and the days ahead. The First Year Experience program strives to inspire NEW students to maximize their potential by providing support and resources that assist them in their transition to college and the Wesleyan community.
The First Year Experience program consists of a 1 credit hour course for first-year students and unique programming throughout the year to bolster student success and engagement.
Questions about your first year at Wesleyan?
We are located in the Student Success Center, PCB 192,  just past the Business Office. Stop by or make an appointment anytime Monday – Friday, 8:00 a.m. – 5:00 p.m.
You can also stop by to visit your First Year Advisor. They will accompany you through your first year journey!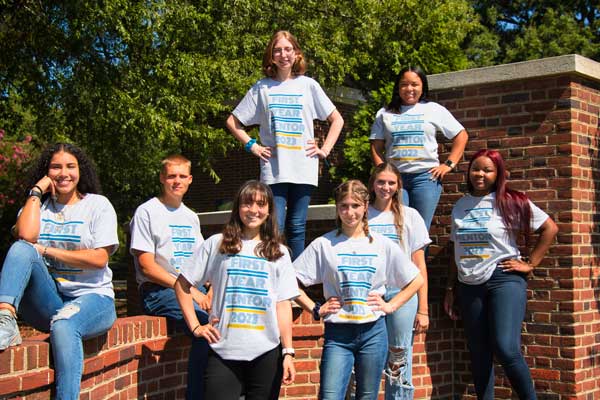 First Year Mentors
First Year Mentors are a team of dedicated and constructive student leaders that are passionate about NC Wesleyan University and believe in every student's success. From the beginning at New Student Welcome and throughout the fall semester, First Year Mentors help new students connect with the Wesleyan community. They serve as mentors and role models to first year students and attend an assigned COL 103 course section to be accessible and provide insight as a mentor.
COL 103 Wesleyan Transitions
This is a one credit seminar course that assists first-year students in the transition to college and helps to further orient first-year students to the North Carolina Wesleyan University. The course focuses on collegiate success and campus engagement, while encouraging an interactive and discussion-based environment. With 20 students or less in each section, students are able to form strong relationships with their peers. The course is designed to provide support in three modules:
Bishop Foundations
Life Skills
Career Path Development
The course is instructed by first-year academic advisors, which allows students the opportunity to connect with their advisor and meet with them weekly. All new students are enrolled in COL 103 their first semester at Wesleyan.
WesWay
The First Year Experience program provides a series of informative sessions throughout the year called WesWay. WesWay focuses on academic and personal development, while addressing specific needs and questions common to first-year students. In the fall semester, WesWay is presented in a video format to students that is posted on Instagram and YouTube and emailed to students. In the spring semester, WesWay sessions are face-to-face and feature presenters from the campus community.