NC Wesleyan University has signed an agreement that will make it easier for registered nurses to transfer their community college credits to Wesleyan in pursuit of a bachelor's degree in nursing.
NC Wesleyan University is the 13th private college in the state to sign the RN to BSN articulation agreement between North Carolina Independent Colleges and Universities (NCICU) and the NC Community College System. The agreement was established specifically to address the growing need for highly qualified nursing professionals.
Learn More about our RN to BSN Program >
ROCKY MOUNT, NORTH CAROLINA – North Carolina Wesleyan University is excited to announce that its new RN to BSN program has received accreditation approval from its regional accreditor, the Commission on Colleges of the Southern Association of Colleges and Schools (SACSCOC), after submitting documentation in January. The College began accepting applications for the program this spring, with classes set to begin in the fall.
The 100% online RN to BSN program is designed to help registered nurses achieve the education necessary to broaden their skill set and advance their careers in nursing. This curriculum integrates new and innovative knowledge into daily nursing practices and includes 34 credit hours. In this program, professional baccalaureate nursing practice will focus on population health, nursing leadership and management, informatics, healthcare policy and evidence based research opportunities that will facilitate professional growth. RN to BSN students will be required to complete clinical practice experiences that will allow them to implement new knowledge into their nursing practice. The program features multiple start dates so students can begin when they are ready and finish in as little as 12 months.
"These are exciting times at North Carolina Wesleyan University with the introduction of nursing to our Adult & Professional Studies programs. It's never been a better time to advance in the field of nursing and work towards transforming healthcare for the betterment of those receiving our services," stated Dr. Brittany Bass, Director of RN to BSN Program. "The faculty and staff stand ready to help prospective students succeed and cheer you on throughout the RN to BSN journey here at NCWC." NC Wesleyan has also received a $15,000 gift from two married alums to cover the costs of textbooks for the first 20 students accepted into the program. For more information on the RN to BSN program and to apply, visit ncwu.edu/rn-to-bsn.
Learn More about our RN to BSN Program >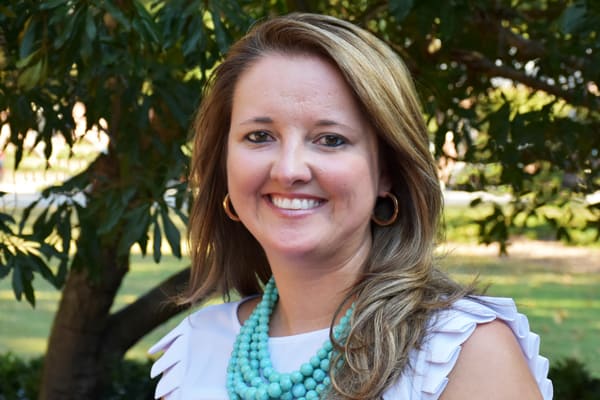 ROCKY MOUNT, NORTH CAROLINA – North Carolina Wesleyan University announced in August their plans to implement a new accelerated RN-to-BSN program, which will now be led by Dr. Brittany Bass. With experience in both the classroom and clinical settings, Dr. Bass brings a fresh perspective to launch the new program.
Dr. Brittney Bass has a Bachelor of Science in Nursing from Barton College. She obtained a Master of Science in Nursing from Grand Canyon University, as well as a Doctorate in Nursing Practice. She has garnered experience as a Nursing Instructor at Nash Community College and most recently served as a Clinical Resource Educator for UNC Physicians Network.
Wesleyan received a $150,000 grant over a three-year period from Nash UNC Health Care to support the development of this program. Now, with an appointed Director, curriculum can be developed, submission for regional accreditation of the program can take place and additional funding can be acquired from donors and foundations. Wesleyan hopes to start this program in the next year pending application submission and approval from the Commission on Colleges of the Southern Association of Colleges and Schools (SACSCOC).
"We are excited to provide local and regional licensed nurses with the opportunity to attain their bachelor's degree in nursing. Through our partnerships with Nash UNC Health Care, Edgecombe and Nash Community Colleges, we want to establish a unified and seamless system for individuals to attain their Associate and Bachelor's degree in nursing from colleges that serve the Nash and Edgecombe communities," commented Dr. Evan D. Duff, Interim President of North Carolina Wesleyan University.
Some of Dr. Bass' responsibilities as the new Director of the RN-to-BSN program include curriculum development with faculty and the Board of Trustees, supervising day-to-day functions of the program, overseeing faculty and student affairs and submitting reports for the Commission on Collegiate Nursing Education (CCNE) accreditation.
Wesleyan is proud to become a key player in providing highly-educated and experienced nurses to the Twin Counties healthcare system and beyond.
Dr. Bass and her husband reside in Elm City with their two children, ages five and seven. She enjoys reading, boating and spending time at the beach with her family.