RN to BSN Online Program
If you are a registered nurse with an associate degree or diploma certificate in nursing, North Carolina Wesleyan University's Bachelor of Science in Nursing (RN to BSN) online program can prepare you for an advanced professional role in the healthcare system of tomorrow. Obtaining your RN to BSN degree will position you to drive change and transform the landscape of healthcare for the betterment of those receiving your services. Established with insight from healthcare employers, the NCWU RN to BSN online program will provide registered nurses with a broadened skill set to integrate new and innovative knowledge into daily nursing practice.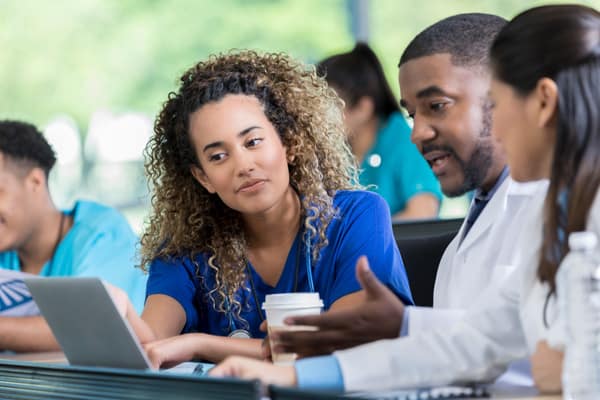 2+ Wesleyan Grant is available for graduates of select Community Colleges. Must have an associate degree with an overall GPA of 2.0 or higher. This applies to students completing a minimum of 12 semester hours each semester.
Why Earn Your RN to BSN Online at NCWU?
Coursework is 100% online in accelerated 8-week terms.
Complete coursework at your pace with a full-time or part-time schedule.
Featuring multiple start dates, begin when you are ready and finish in as little as 12 months.**
Maximize your transfer credits. Tuition is benchmarked against private institutions and there are minimal fees.
Financial aid and scholarships are available.
Our engaging faculty have real-world

professional experience

to ensure you are challenged and supported through practical coursework.
Flexible Clinical Practice Experiences provided for working adult learners, allowing students to complete these experiences in their place of employment.
**This does not include required general education courses, as this may differ per student based on what they are able to transfer in to the program.
What Can You Do After Completion of Your Online RN to BSN?
At NCWU, you can complete an accredited RN to BSN online program in as little as 12 months and position yourself to earn more throughout your career. Our degree prepares experienced registered nurses for advanced leadership, management, clinical, research and nurse educator positions. North Carolina Wesleyan University Bachelor of Science in Nursing (RN to BSN) will help you achieve your next nursing role.
Learning Outcomes
Apply theories and concepts from the liberal arts, humanities and sciences as the foundation for professional nursing practice.
Demonstrate knowledge and utilization of quality improvement and safety management concepts to provide competent professional nursing care.
Translate credible nursing research into evidence-based nursing practice.
Manage information technology in the delivery of providing enhanced innovative quality patient care in various healthcare settings.
Integrate knowledge of healthcare policy, financial concepts and regulatory requirements that influence the delivery of healthcare.
Facilitate effective communication and collaboration to improve health outcomes and minimize risks to improve practice.
Apply and analyze principles of prevention and health promotion at both the individual and population level, across the lifespan.
Demonstrate professional values, ethics, morals and legal conduct, as well as, accountability for personal and professional behavior.
Demonstrate a spirit of inquiry and scholarship that supports professional growth and lifelong learning in a profession with diverse evolving societal needs.
*NUR major courses start in January, May and August. Students can also begin with general education and/or elective requirements in March, June and October.
Student Spotlight
Why did you choose NCWU's RN to BSN Program?
I chose NCWU's RN to BSN Program because from the moment that I sent an email to inquire more about the program, every single person that I interacted with went above and beyond to ensure my questions were answered and they were so positive and upbeat about the program and my success in the program. They allowed me to ask my questions regarding the program and were always prompt in responding and answering my questions. I felt also that the content for the curriculum was applicable to medicine today which was important to me when deciding where to pursue my BSN degree.
What do you like most about the RN to BSN Program thus far?
The RN to BSN program's curriculum at NCWU, thus far, has been the perfect mix of the history of medicine, current medicine, and the future of medicine. The content has been applicable to my career and allowed me to learn more in my current RN role as well. The professors have been amazing, supportive, and encouraging every step of the way. They are genuine and truly care about my success in the program. The advisors have been supportive and encouraging also and are constantly there cheering us on. The positive attitudes and support from leaders of the program has really had a positive impact on my learning and retention of the information that is being taught.Crystal Quinn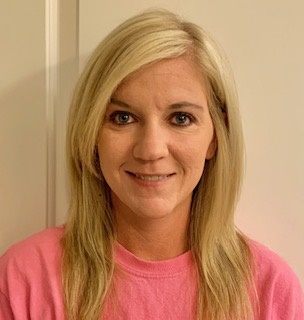 Apply to the online Bachelor of Science in Nursing (RN to BSN) program at North Carolina Wesleyan University.