ROCKY MOUNT, NORTH CAROLINA – North Carolina Wesleyan University (NCWU) has been ranked among the 2023 Best Online Master's in Criminal Justice Programs by U.S. News & World Report.
U.S. News assessed schools in the Best Online Programs category based on a variety of objective factors, such as student engagement, faculty credentials, as well as services and technologies.
"We understand that many adults are looking to return to school, but may face challenges with balancing work, family and other responsibilities," said Dr. Elizabeth Gail Marsal, Associate Professor and Program Coordinator for Criminal Justice. "This recognition by U.S. News & World Report demonstrates the quality education that NCWU provides for online adult learners through practical and purpose-driven experiences. I'm honored that NC Wesleyan was the only private, nonprofit University in NC and one of only three schools total in NC to receive this ranking."
NC Wesleyan's Master of Science in Criminal Justice program offers many benefits including: rolling admissions with 100% online classes starting every eight weeks, finish in as little as 12 months, one-on-one mentoring, supportive faculty who have real-world experience offering applied assignments and career assistance. The program offers concentrations in Criminal Justice Administration or Criminal Justice Practice. North Carolina Wesleyan University is the only private, nonprofit higher education school in the region to offer a Master of Science in Criminal Justice. To learn more about admission requirements and curriculum information, visit ncwu.edu/cjmasters.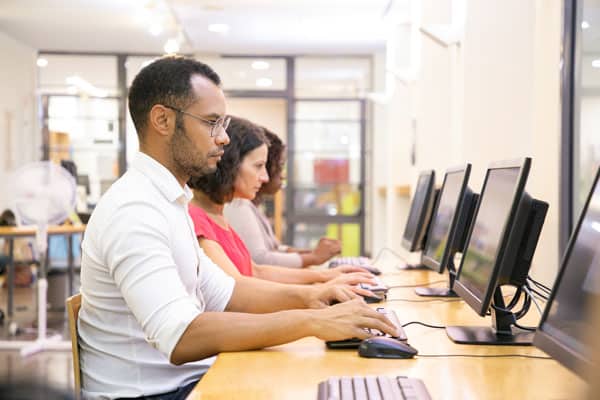 Designed for individuals looking to complete or further their education, this year's edition of U.S. News & World Report evaluates more than 1,800 online bachelor's and master's degree programs. The Best Online Programs include rankings of bachelor's programs as well as the following master's-level disciplines: MBA, business (non-MBA), computer information technology (including computer science), criminal justice/criminology, education, engineering and nursing. While the methodologies are different for each discipline, they all incorporate metrics specific to online learning. The rankings only include degree-granting programs that are offered primarily online by regionally accredited institutions.
"Most of the undergraduate programs in the Best Online Programs rankings are degree completion programs, meaning the vast majority of their students already have some college credit," said Liana Loewus, managing editor of Education at U.S. News. "The methodologies are developed with those students in mind, setting these rankings apart from those that are focused on recent high school graduates pursuing higher education for the first time."
Prospective students can see how NCWU compares to other institutions and how the rankings are calculated on USNews.com.
About U.S. News & World Report
U.S. News & World Report is the global leader in quality rankings that empower consumers, business leaders and policy officials to make better, more informed decisions about important issues affecting their lives and communities. A multifaceted digital media company with Education, Health, Money, Travel, Cars, News, Real Estate and 360 Reviews platforms, U.S. News provides rankings, independent reporting, data journalism, consumer advice and U.S. News Live events. More than 40 million people visit USNews.com each month for research and guidance. Founded in 1933, U.S. News is headquartered in Washington, D.C.
About North Carolina Wesleyan University
North Carolina Wesleyan University (NCWU) is a small, private Methodist-affiliated institution with a liberal arts-based core curriculum that prepares students for professional advancement, life-long learning and responsible participation in their communities. NCWU offers liberal arts, professional and graduate degree programs for traditional, transfer and working-adult students. The skills cultivated by faculty and built into the curriculum include critical thinking and reflection, communication, collaboration, and information technology. North Carolina Wesleyan University delivers education that is personal, practical and purpose-driven. Personal…through mentoring and the connections that are provided. Practical…by helping students develop lifelong skills. Purpose-driven…by helping them fulfill their purpose in life. With students from all over the United States and more than 40 different countries, the University has immense cultural diversity. To learn more, visit ncwu.edu and follow on Facebook, Twitter, LinkedIn, TikTok and Instagram.