ROCKY MOUNT, NORTH CAROLINA – North Carolina Wesleyan University kicked off its fall semester on August 19 by welcoming 275 new and 731 returning students to campus. Recruitment efforts for this incoming class were focused on local recruitment, a diverse representation and building upon the College's growing academic programs.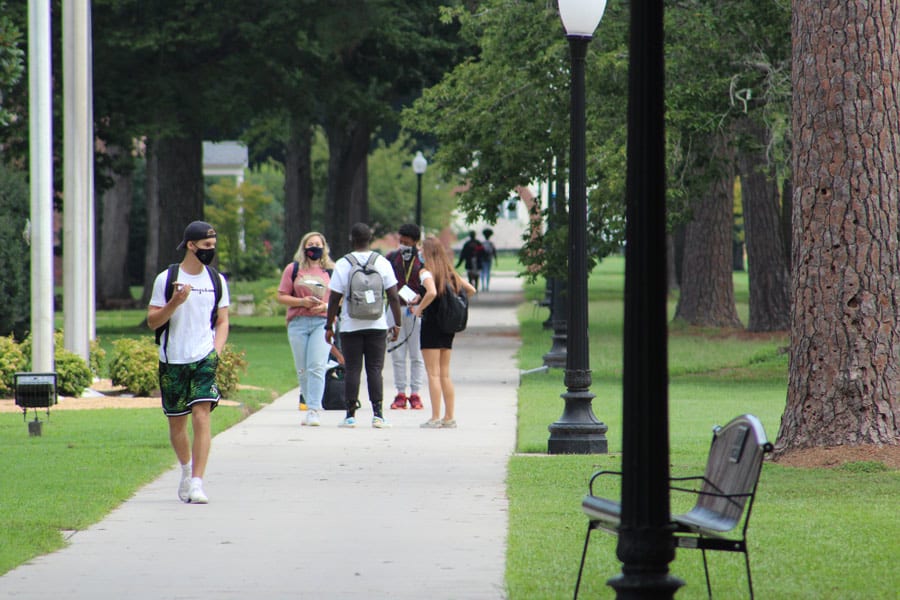 Local students continue to comprise a significant portion of the 2020 freshman class. Sixty-five students arrived at North Carolina Wesleyan from Nash, Edgecombe, Wilson, Halifax and Franklin counties, accounting for approximately 24% of the incoming student body. Three local students have made a great impact on the NCWC campus already – William, Sarah and Morgan Waters. The three are from Scotland Neck and attended Hobgood Academy in Halifax County. The fact that all three are from Hobgood Academy is not unique, but it is rare for triplets to enroll and stay at a local college.
According to Paige Wells, Director of Admissions, "North Carolina Wesleyan is overjoyed to welcome a new class of Battling Bishops to the campus. This academic year looks much different than any other and students are craving a sense of normalcy. Wesleyan is proud to offer this to students, while being Wesleyan Wise." 
A Global Community
While NC Wesleyan University continues to place a strong focus on recruiting state and local high school graduates, the fall 2020 class also has a national and global presence. The incoming class consists of students from 13 different states and 12 different countries around the world. New international students originated from countries such as Argentina and Germany. NC Wesleyan's Director of International Recruitment, Alex Rodriguez, states "Wesleyan continues its recruitment of international students. Our class was challenged this year, as many, with different regulations and restrictions due to the pandemic. However, we look forward to continuing the academic success of our new and current international student population."
Graduate Programs Expand
North Carolina Wesleyan continues to see academic gains from adding a second graduate degree program. In January, Wesleyan began a second graduate program with the start of the Master of Business Administration (MBA) degree. The Master of Science in Criminal Justice (MSCJ) program began in spring 2017 and has since graduated 32 students starting with the first cohort in 2018. The MBA program currently has 83 students enrolled in the fully online, one year, 33-credit-hour program. In total, NC Wesleyan has 120 students enrolled in both the MSCJ and the MBA programs.  
Students interested in North Carolina Wesleyan University should contact Admissions at 252.985.5200 or ncwu.edu/admissions.