A Flexible and Affordable MBA Program for Successful Leaders.
Concentrations in:

General   

|

 

Executive Leadership   

|

 

Information Security

   

|

 

Supply Chain Management
Master of Business Administration
A Master of Business Administration (MBA) at NCWU educates students for professional advancement and lifelong learning in their communities.  The MBA is designed for students seeking to develop their knowledge and broaden their skills in management and leadership. The curriculum is designed to enhance students' ability to develop and implement organizational strategies that deliver business results. Offering concentrations in General, Executive Leadership, Information Security and Supply Chain Management.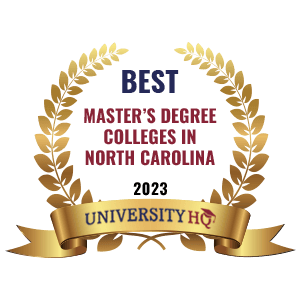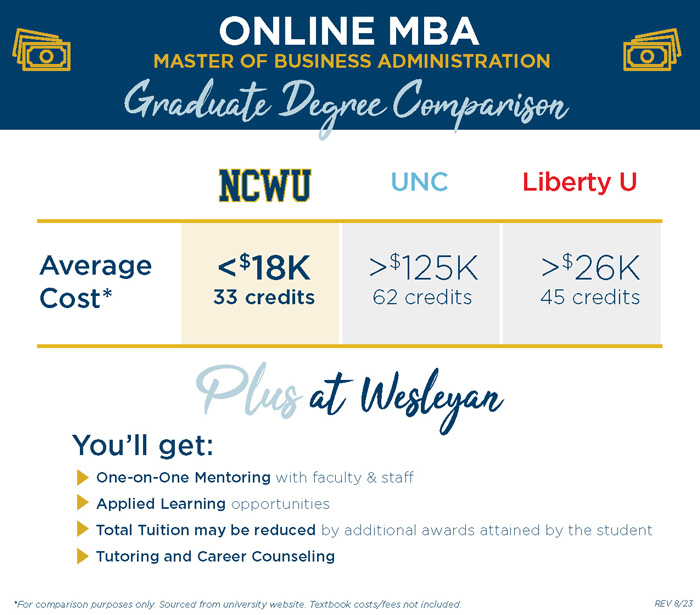 One of the Most Affordable Online MBA Programs in NC
Our online MBA is one of the most popular graduate programs at NCWU and there is a reason! As one of the only private, non-profit universities currently offering an online MBA degree in the eastern NC region, it is also VERY affordable compared to other programs within NC. A master's degree in Business Administration from NCWU is well respected within the business community and many of our graduates have gained the management knowledge and leadership skills that set them apart from their peers. Plus they save on tuition costs instead of being burdened by 100K+ student loan debt as other similar programs offer.
Explore these concentrations in General, Executive Leadership, Information Security and Supply Chain Management TODAY and get a jump start on your business administration career.
Program Features & Highlights:
Convenient
 Take classes from anywhere! Balance work, home and school with this 100% online, accelerated 8-week term program. 
Flexible
 Complete your degree at your pace with a full-time or part-time schedule. Featuring multiple start times per year, begin when you are ready. 
Affordable
NCWU's graduate tuition rates are extremely competitive compared to other graduate schools in the U.S.
Experienced
Our engaging faculty have real-world professional experience to ensure you are challenged and supported through practical coursework.