The Wesleyan Fund for Our Greatest Needs
Participation in the Annual Fund, also known as the Wesleyan Fund,  demonstrates that North Carolina Wesleyan graduates, corporate and individual donors, faculty, staff, and friends in the community believe in the mission of the University.
A gift to the Annual Fund is an investment in the current and future students at Wesleyan!  Your gift acts as a vote of confidence, demonstrating that you support the leadership, the students, and the activities at NC Wesleyan.  Participation, particularly from alumni, serves to bring NCWU graduates together for a common purpose: maintaining North Carolina Wesleyan University's tradition of excellence.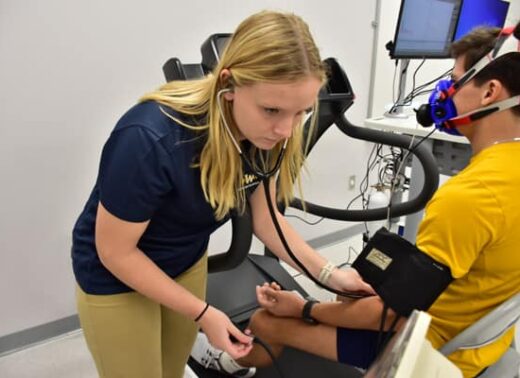 Gifts of unrestricted dollars to the Annual Fund are critical in meeting the University's daily needs.
Unrestricted gifts provide crucial funds to bridge the gap between tuition revenue and the actual cost of running the University, offering relief to the operating budget and directly affecting students, faculty and numerous programs. Most importantly, unrestricted gifts, regardless of the amount, allow the University to respond to the most pressing financial needs and seize unique learning opportunities for students as they arise.
We invite you to participate in the Annual Fund to ensure that NC Wesleyan continues preparing students for lifelong learning and to make a contribution to their communities.