Your gifts to North Carolina Wesleyan University reach into many areas of college life and around the world. Such impact may be seen in the gifts that support our honors program, tuition/room/board/and books scholarships, special scholarships for our women students, Methodist scholarships, experiential learning opportunities, scholarships for single mothers, and the all-important general scholarship fund.
These scholarships continue scholarship support for students, staff or faculty in perpetuity. To establish an endowed scholarship, the minimum corpus is $10,000. If you would like to establish an endowed scholarship but wish to build the $10,000 corpus over time, you may do so. Until the $10,000 corpus is reached, and funds are available for disbursements (subjected to the market), the gifts toward that intended endowed scholarship cannot be active. After the endowed scholarship is activated, the corpus may be added to at any time by any amount by anyone.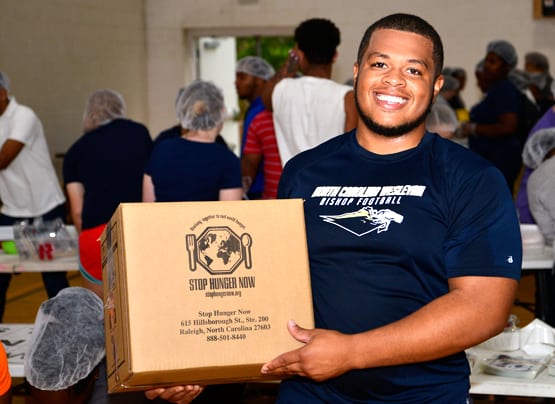 Special Programs
If you would like to be a participant in these special areas of support which include gifts to any aspect of the college's responsiblity, please write or call us. These areas may include but are not limited to academics, faculty/staff welfare, athletics, arts, physical plant upkeep, endowment support, or student enrichment, for example.
Annual Scholarship Fund: are those scholarships that require a $1,000 contribution or more. These scholarships are not endowed, and the entire amount is awarded annually.
General Scholarship Fund: This fund is supported by individual gifts to scholarships and by annual scholarships which are not endowed.
Planned gifts allow you to continue to enjoy your present life style, your present level of income, and your financial security, while at the same time ensuring your support of North Carolina Wesleyan University now or at a future date. See Planned Giving for more explanation and detail.