A hot topic right now—is a college degree still worth the time, effort and money that it takes to obtain one? At NC Wesleyan University, we think it most definitely is and here is why.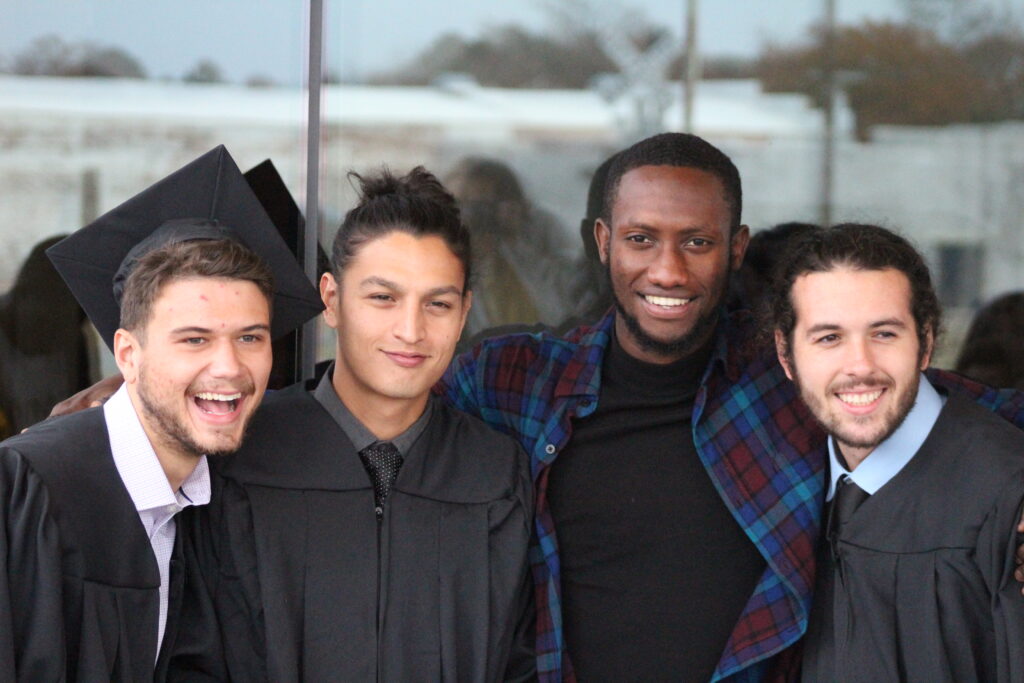 For those concerned about debt due to college loans, Wesleyan offers several options to make your education affordable and attainable: 100% of traditional program students are eligible for some source of financial assistance and we award $24 million in scholarships, grants and financial aid each year. In fact, our average scholarship package actually lowers the cost of attending NCWU to be comparable to the cost of attending an in-state public university.
Many may think that they can make more money coming straight out of high school and going into the workforce. This may be true in certain instances, for the short-term. However, over time studies show that bachelor degree holders are known to earn as much as $1 million in additional income over their lifespan. Employers recognize that college graduates have been trained in areas of communication, problem-solving and critical thinking— skills that are transferable to any field. In a world where competition for jobs is increasingly fierce, a college degree can be a valuable asset in helping job seekers stand out from the crowd and secure their place in the workforce.
A college degree demonstrates that a potential job candidate is dedicated to learning and improving their skills. College graduates are exposed to opportunities that prepare them to make sound decisions, think strategically and offer innovative solutions to problems. In today's economy, employers are more likely to hire candidates who have a degree than those without one, opening the door to greater and more varied job opportunities. For those who are thinking about or currently pursuing an associate degree, we have great partnerships in place to provide a seamless transfer to NCWU following completion of your two-year degree at many NC community colleges.
In college, you also gain experiential learning through project-based assignments that partner with real organizations, internships and student clubs and organizations. You can leverage these valuable experiences on your resume, in your portfolio of work and during job interviews to show employers that you are a competitive candidate. Through our Office of Career Development & Leadership, Resident Expert Program (WES-R.E.P.) and partnerships with local organizations, our students have the ability to explore potential careers through workshops, one-on-one mentoring, career fairs, internships and job shadowing opportunities. In addition, college students are exposed to a wide range of peers from all over the world allowing them to learn about different cultures, make connections and build a professional network.
Higher education is an invaluable tool. At NCWU, we provide opportunities that are personal, practical and purpose-driven to help you unlock your potential and accomplish your goals in life. To learn more about our offerings for traditional and adult students, visit our website at ncwu.edu/academics.