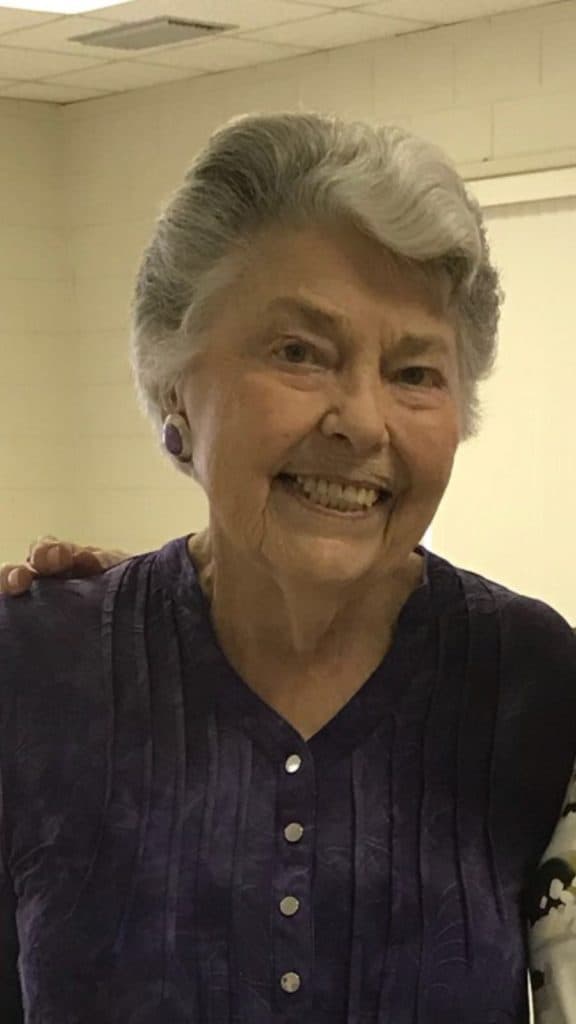 ROCKY MOUNT, NORTH CAROLINA – Dr. Daniel and Mrs. Brenda Crocker recently established the Nell Rose Ellis Boone Endowment at North Carolina Wesleyan University in memory of their longtime friend, Mrs. Nell Boone. It was the Crocker's desire that the scholarship qualifications be established by Mrs. Boone's surviving sons, Bert and Neal Boone. The recipient must be an upperclassman, maintain at least a 3.0 GPA, be active in their church, involved in community service, and demonstrate good personal character and academic achievement. The criteria specifies the student should be from northeastern North Carolina pursuing a major in Education.
Mrs. Boone, who passed away February 20 of this year, retired from the Nash-Rocky Mount School System after 35 dedicated years as a high school chemistry and physics teacher. Her joy of teaching was evident through her love for all of her students through the years. She was very active in her church, Red Oak Baptist Church, having served in many capacities including faithfully teaching Sunday school for over 70 years.
The Crockers have been loyal supporters of North Carolina Wesleyan University for almost 40 years. Dr. Daniel Crocker currently serves as Chair for the Board of Trustees and Mrs. Crocker previously served as Chair of the Board of Visitors. This isn't the first endowment established by the Crockers; they also funded the Essie Mae Batten Crocker Endowment in memory of Dr. Crocker's late mother, as well as the Dr. James Durant Melton Outward Bound Scholarship in memory of Crocker's dear friend. The Crockers are also supporters of the Taylor-Crocker Honors Program which encourages students in Wesleyan's Honors Program to engage and excel in activities that may not have been available to them without the funding. The Crockers were chosen as recipients of Wesleyan's 2016 Algernon Sydney Sullivan Award which recognizes members of the College community of noble character and who have acted as humble servants to others by putting service above self.
The power of an endowment is never-ending— it is a gift that continues to serve the College in perpetuity and is a wonderful way to honor or cherish the memory of loved ones. If you would like to impact lives while continuing a family legacy, please contact Tammy Robinson in the Office of Advancement at trobinson@ncwu.edu or 252.985.5581.