ROCKY MOUNT, NORTH CAROLINA – Sigma Alpha Pi, North Carolina Wesleyan University's official chapter of the National Society of Leadership & Success (NSLS) hosted its fifth induction of student leaders into the organization. The NSLS is the nation's largest leadership honor society, with more than 700 chapters and over 1.2 million members.
NCWC's chapter seeks to foster personal reflection, goal setting and leadership development amongst its members. The goal this fall focused on helping as many of the students who joined at the start of the semester through completion of the national requirements to become fully inducted members.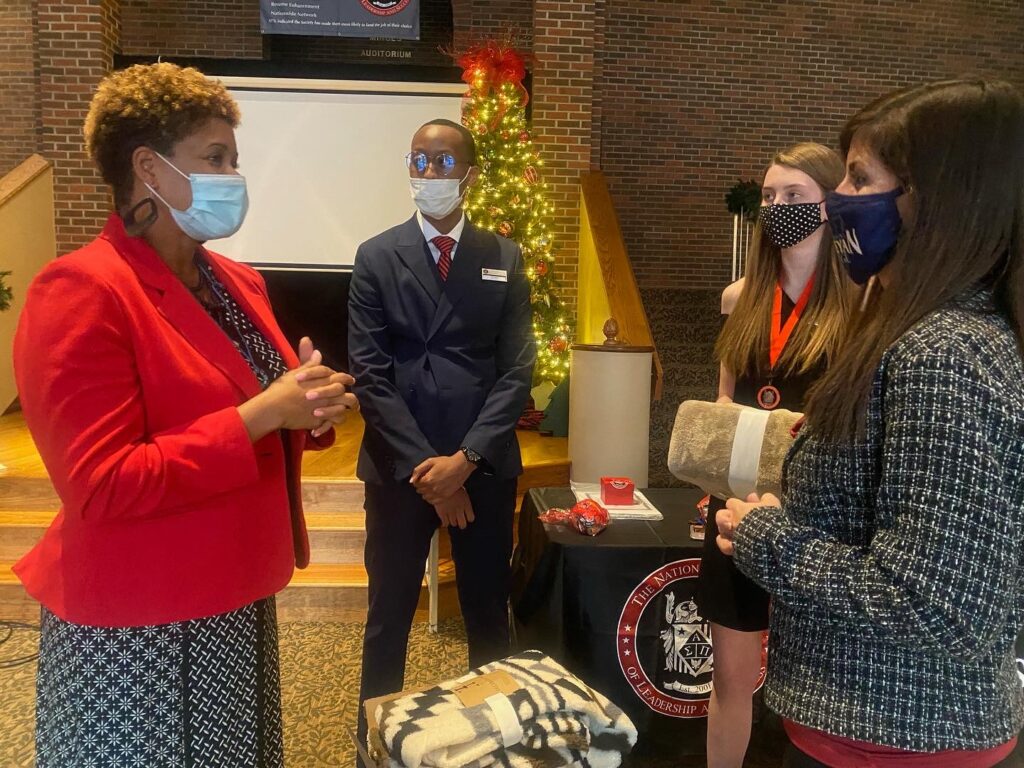 "Our members continue to report meaningful outcomes from the NSLS induction process. This semester students reported that their involvement helped them stay grounded, connect with peers, get out of their comfort zone, overcome obstacles, increase their confidence, empower their goal setting, choose their career path and shape them into better leaders," stated Jessie Langley, Chapter Advisor and Associate Dean of Career Development & Leadership.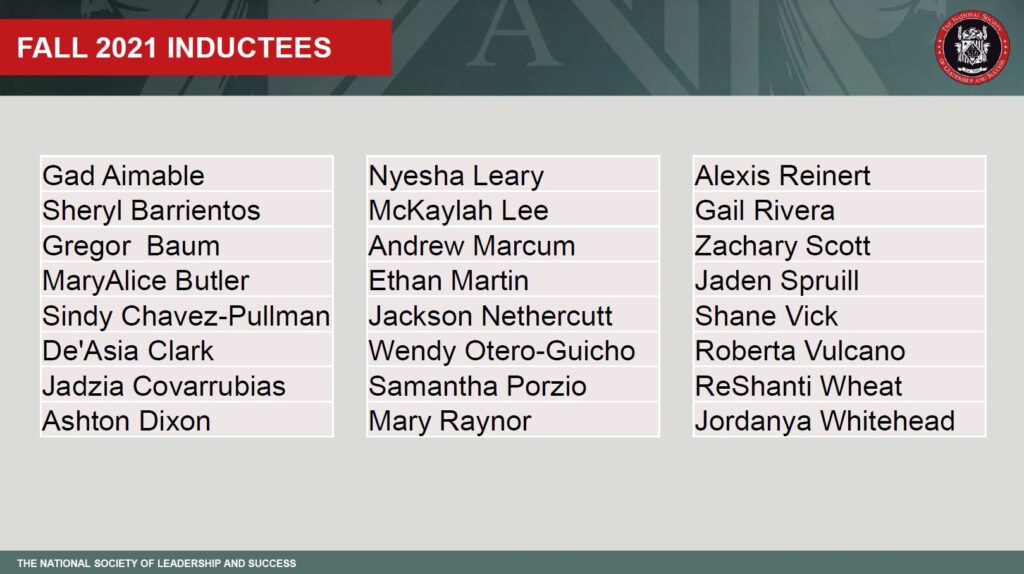 With a 68% induction rate, NC Wesleyan's NSLS chapter is exceeding the national chapter goal by 28%. The College returned to hosting its traditional induction celebration on campus, which was held Tuesday, November 30 at 3:00 p.m. in the Garner Lobby of The Dunn Center. As part of the program's community service efforts this season, attendees were encouraged to bring new blankets. These blankets were donated for distribution to participants of Ripple Effects, a community transformation organization providing multi-generational services, community resourcing and people development opportunities for those in Nash and Edgecombe counties.
Keisha Spivey, Executive Director of Ripple Effects served as the celebration's keynote speaker. Spivey shared leadership advice with the inductees from her own personal experiences in establishing her non-profit. Her comments echoed the inspiration that each student will choose to "live decided."
Through NSLS member nominations, Excellence in Teaching awards were given to faculty members Dr. Jarrod Kelly, Amy Lunceford and Dr. Katrina Sweet. This year's Excellence in Service to Students award was presented to Jessie Langley and Elliott Smith. New for this year,
NCWC Junior and NSLS Vice President, Daniella Umubyeyi, was recognized with an Impact Leader award.
In order to achieve induction, members must attend Orientation, Leadership Training Day, three Speaker Broadcasts and three Success Networking Team meetings. Students are selected by their college for membership based on academic standing or leadership potential. Candidacy is a nationally recognized achievement of honorable distinction. To learn more about the National Society for Leadership & Success at nsls.org.