ROCKY MOUNT, NORTH CAROLINA – This month, the Southern Association of Colleges and Schools– Commission on Colleges (SACSCOC) Board of Trustees reaffirmed the accreditation of North Carolina Wesleyan University through 2030. Reaffirmation grants the College the authority to continue awarding baccalaureate and master's degrees. SACSCOC serves as the accrediting body for degree-granting, higher education institutions in the southern states.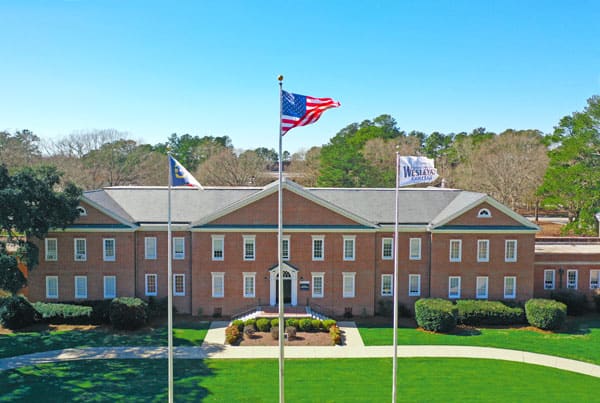 "This SACSCOC evaluation demonstrates we have exceptional faculty, educational programs and student support services. This is excellent news and I want to thank the faculty and staff who have helped us maintain this accreditation," stated NC Wesleyan President, Dr. Evan D. Duff.
North Carolina Wesleyan University was originally granted accreditation by SACSCOC on January 1, 1966. To gain or maintain accreditation, an institution must comply with SACSCOC policies, procedures, and with all standards contained in the Principles of Accreditation: Foundations for Quality Enhancement in the professional judgment of peer reviewers. SACSCOC's institutional accreditation includes all degree levels regardless of location or mode of instruction.