ROCKY MOUNT, NORTH CAROLINA – North Carolina Wesleyan University welcomes Joselyn Blount to its Office of Adult Studies team. As Admissions Coordinator, she will be based on the College's main campus in Rocky Mount and manage the enrollment module for Wesleyan's undergraduate and graduate programs at its 10 adult locations.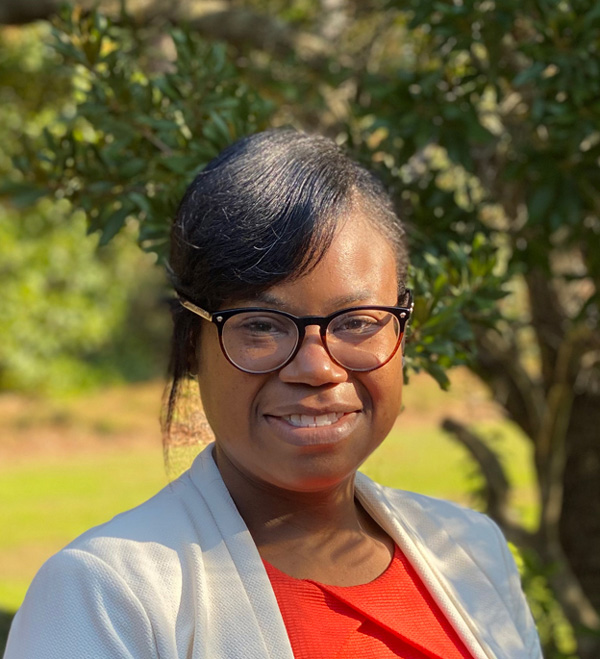 Joselyn is an alumna of Elizabeth City State University where she earned a bachelor's degree in Elementary Education. She went on to obtain a master's degree in Higher Education from Walden University in 2016 and an M.B.A in 2018. Prior to joining NC Wesleyan, Joselyn was a teacher for ten years with most of her career in the Beaufort County School District.
"With an extensive background in education, Joselyn brings a lot of enthusiasm, attention to detail and eagerness to jump in. Her professionalism and skills will be a great asset to the APS admissions team. We are excited to have her join the Wesleyan Family," stated Dani Somers, Director of Adult Studies & Graduate Admissions at NC Wesleyan.
Joselyn, a native of Plymouth, currently resides in Winterville, North Carolina with her husband, Bennie, and their three children: DaShaun, Elijah and Ava. During the week, she can be found in her office located in the Welcome Center.