Established at NC Wesleyan University
ROCKY MOUNT, NORTH CAROLINA – Janice Bryant Howroyd, Founder and Chief Executive Officer of the ActOne Group, has made a gift to North Carolina Wesleyan University to establish The Janice Bryant Howroyd Endowment.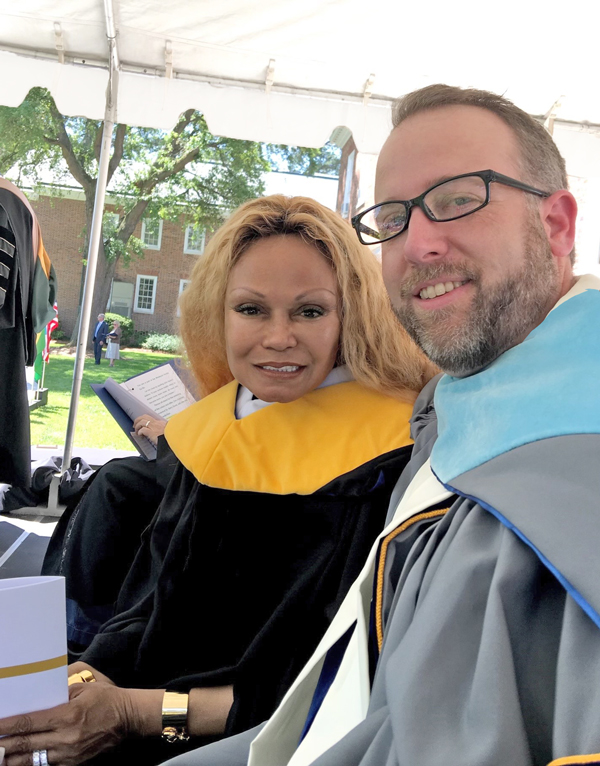 The new endowment will allow for an annual scholarship to be presented, with preference given to a current NC Wesleyan female in their junior or senior year who earns and maintains a minimum overall GPA of 3.5. Students majoring in science, technology, engineering and mathematics (STEM) subjects are eligible. They should also demonstrate financial need, a passion for community service and good personal character. Application details are available through the College's Financial Aid office, with the first scholarship expected to be awarded in the 2022-2023 academic year.
"Janice Bryant Howroyd is a vibrant beacon of light who guides others to attain success in their personal and professional lives. She is passionate about women in STEM, education and North Carolina Wesleyan University," stated President Dr. Evan D. Duff. "This endowment exemplifies not only her values, but also her commitment to the community where she grew up. We are fortunate to have her as a Board of Trustee member and as part of the Wesleyan family."
In early 2021, NC Wesleyan announced a partnership with the ActOne Group, a global workforce solutions leader based in California with operations in North Carolina, to provide extensive career development services for current students and alumni. Howroyd is a native of Tarboro, NC and a North Carolina Wesleyan University Board Member.