ROCKY MOUNT, NORTH CAROLINA – North Carolina Wesleyan University will kick off its Homecoming week festivities on Monday, October 4 leading up to the Bishops' football game against Greensboro College on Saturday, October 9. For the second time, the Battling Bishops will play their Homecoming game on-campus at the Vernon T. Bradley, Jr. Football Field, after first doing so in 2019.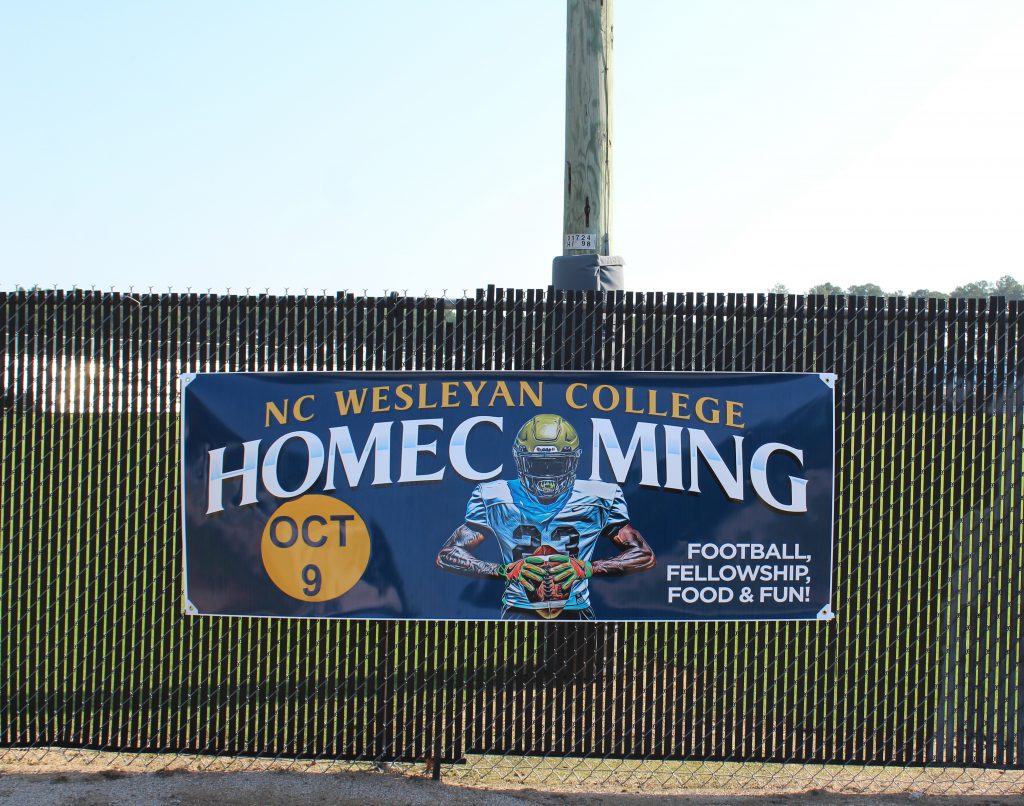 Throughout the week, many activities will take place both on-campus and throughout the community for students, alumni, faculty, staff and the public. There will also be opportunities to cheer on men's and women's soccer, as well as baseball. An alumni football game is scheduled for Friday, October 8 at 8:00 p.m. on the field adjacent to the Gateway Technology Center (GTC), located at the front of campus.
Saturday, tailgating will begin at 9:00 a.m. At 10:00 a.m., the College will be dedicating a plaque recognizing and honoring alumni who served in harm's way during the Vietnam War. This will be an addition to the existing Vietnam Memorial Courts at the Slick Family Foundation Tennis Center. Also at 10:00 a.m., the Alumni & Kid Zone opens at the football field or catch the alumni softball game at Edge Field. A chili cook-off will be held at 11:00 a.m., followed by the Homecoming golf cart parade starting at 11:30 a.m. Kickoff against Greensboro College is at noon and alumni plan to round out the day at The Rocky Mount Mills from 6:00 p.m. until 10:00 p.m.
For a full list of activities, times and locations, visit ncwu.edu/homecoming or the NCWC Homecoming 2021 event on Facebook. Individual tickets can be purchased at the gate. Tickets are $5 for adults (18+), $3 for ages 12-18 and FREE for all under age 12. Alumni Homecoming Packets can be purchased online for $35 and include a game ticket, t-shirt, parking pass, bookstore discount and a list of Community Partner discounts.