ROCKY MOUNT, NORTH CAROLINA – The 9th Annual Ethics Bowl, a debate competition hosted by the North Carolina Independent Colleges and Universities (NCICU), asks students to compete over a selected topic. Out of 22 North Carolina private colleges, North Carolina Wesleyan University placed in the semifinals.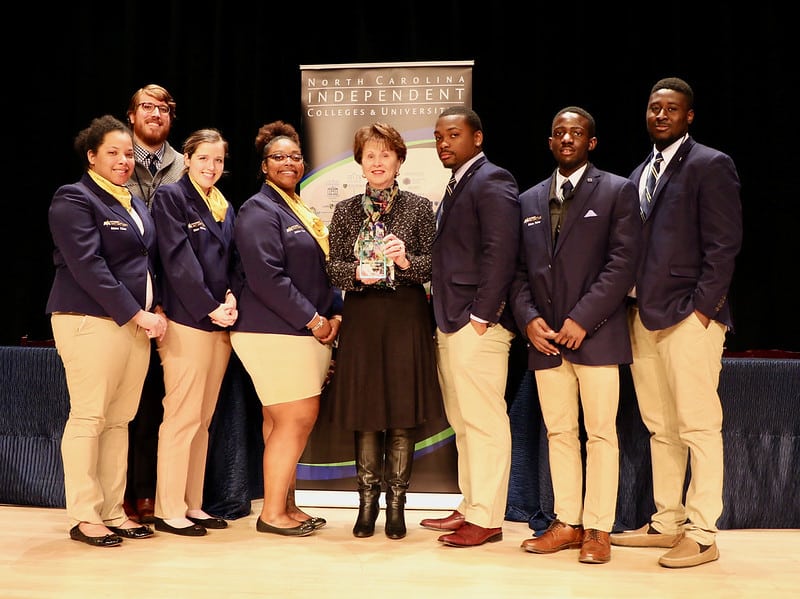 This year's topic explored Ethics in the Agriculture. The final question asked, "What ethical responsibilities does the United States have to support the agricultural industry in securing the qualified workers that it needs?" Other questions covered topics such as genetically modified and/or gene edited food.
Of the 22 private colleges in attendance, this year's semifinalists included: High Point University, Salem College, Belmont Abbey College and North Carolina Wesleyan University. The competition was held at the North Carolina Legislative Complex in Raleigh on February 21 and 22. The judge's panel was composed of 60 corporate, nonprofit, legislative and community leaders.
North Carolina Wesleyan's ethics team is led by Boluwatife Johnson, Chanel Patterson as Ethical Theory Lead. The researchers for the team include James Cheazar, Richard "RJ" Smalls, Catherine Leake and Grace deMontesquiou. Drs. Jarrod Kelly and Sherry Holland serve as faculty coordinators. With some members graduating, the team hopes to recruit new members and return next year for competition.
Faculty coordinator, Jarrod Kelly, congratulates the team, "We received many positive comments from judges, team coordinators and spectators. Our team was complimented most on their presentations," he says. "The team really had their opening statement down to a science and it was extraordinarily impressive to observe. The team stole the spotlight with their poise, knowledge and passion." The team had a record of 4-0 in regular level matches and had been preparing for the competition since August 2019.