One Day. A Lifelong Impact.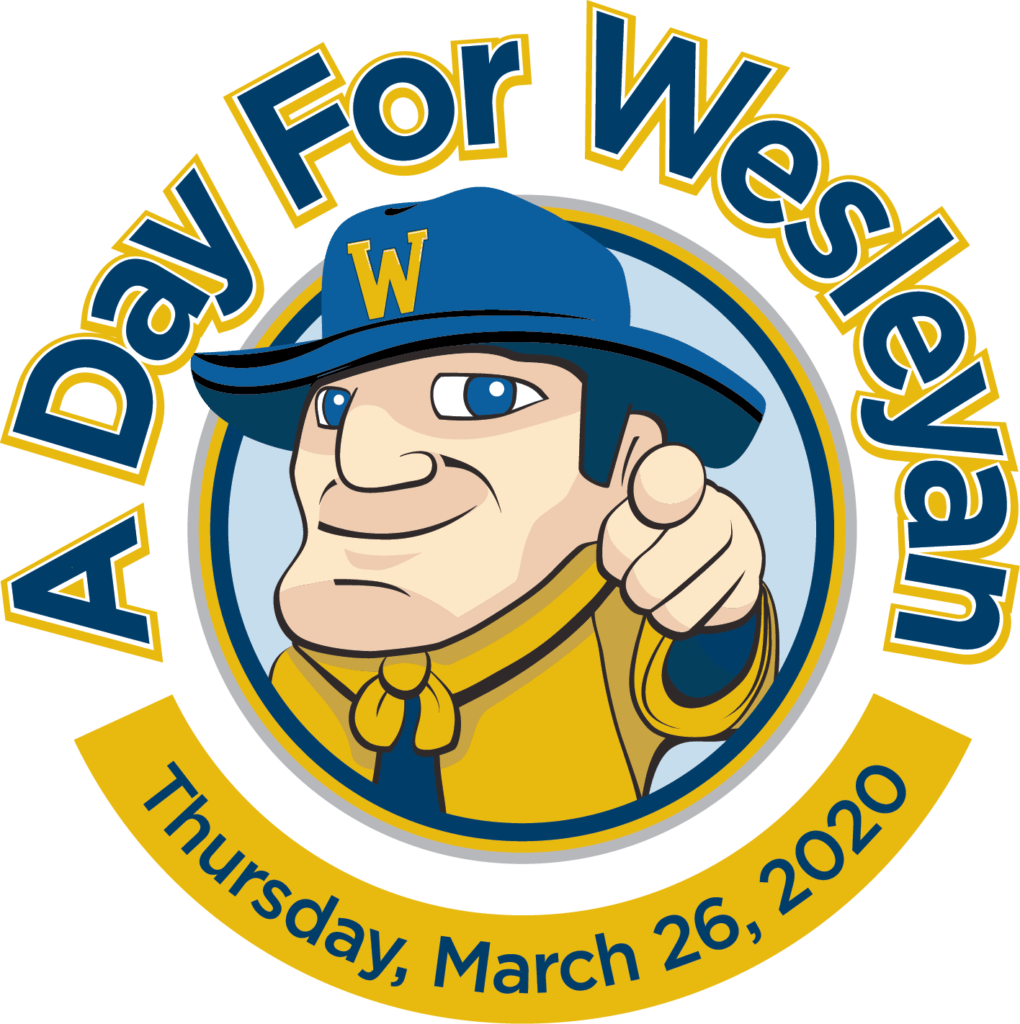 ROCKY MOUNT, NORTH CAROLINA – The Day for Wesleyan event has been a tradition at North Carolina Wesleyan University for 38 years, typically taking place over several weeks in the fall of the year. As Wesleyan implements safety and operational plans related to the Coronavirus (COVID-19), the College is still working hard to fulfill its educational mission and help its students complete the semester. This year, "A Day for Wesleyan" will be a 24-hour online giving opportunity for alumni and friends to show their Bishop Pride on Thursday, March 26.
"It's important that we are meeting the needs of our students, both academically and financially. In an effort to uphold our mission and press on to provide this support for our students, we will move forward with our Day for Wesleyan campaign. Now more than ever, our students, families, communities and state need to rally around one another," announced Interim President Dr. Evan D. Duff.
The goal of the campaign is to attract 650 donors to help raise $45,000 in a single day. Among the matching gift incentives, once the campaign reaches its 300th donor, a gift of $10,000 from an anonymous alumni will be unlocked.
"We hope that the entire community will show their Bishop Pride on Thursday, March 26th. When alumni and friends of the College unite to share their passion for Wesleyan, amazing things can happen," said Vice President of Advancement and Wesleyan alumnus, Eddie Coats. "All gifts, regardless of the amount, add up to make a huge impact on the College's efforts to educate these bright and talented students."
NC Wesleyan hopes everyone in the community will embrace March 26th as a day to celebrate Wesleyan. It can be as simple as wearing blue and gold or Wesleyan gear, posting Wesleyan memories on social media using #DFW2020, spreading the news to others to follow Wesleyan, or making a gift in support online. Gifts to the Wesleyan Fund will give the College the ability to respond to the greatest needs and concerns as they arise.
"Their growth has brought more young people to this area," states Chamber of Commerce President David Farris. "The educational experiences they offer, and the opportunities they create to improve our quality of life culturally, has an impact on everyone in this region."
Donors can learn more and participate in the Day for Wesleyan by going to the secured giving website dayforwesleyan.com or by calling 252.985.5266. Gifts are tax-deductible.