ROCKY MOUNT, NORTH CAROLINA – North Carolina Wesleyan University was recently awarded with a $300,000 grant from Lilly Endowment Inc. This grant will help to further the College's efforts with its Youth Theology Institute (YTI), known as "Connect- YTI" on campus.

Connect, a summer camp and year-long mentorship program, exists to connect high school and college students to Christ, community and the church. During the past four years, more than 100 students have attended the program with the help of some 35 local churches that refer students. Connect has hosted several community-wide youth events and explored different theological topics – from Justice to Jesus in the Gospels – with the belief that theology (the study of God) is a life-long journey, not merely a religious study from a book.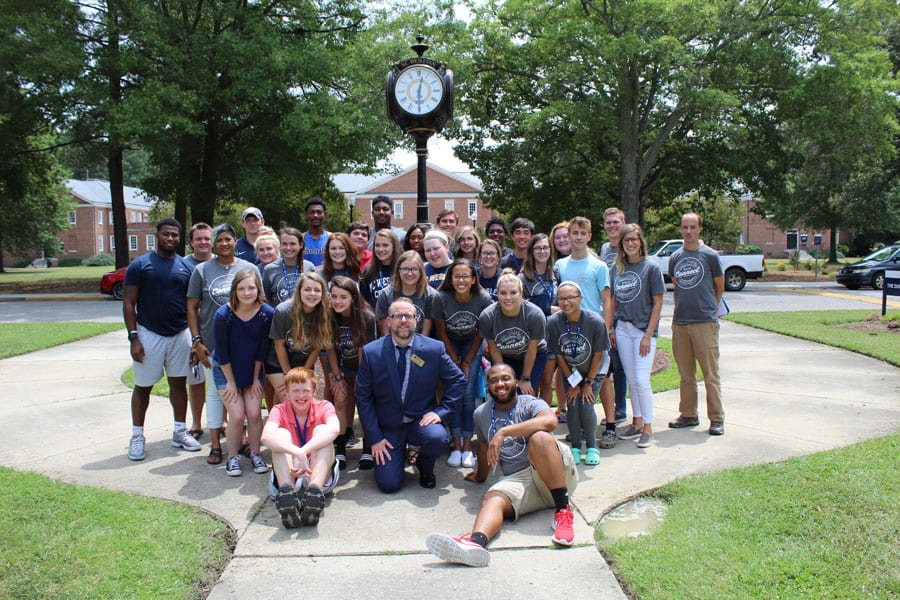 Connect was launched in 2016 with a grant from Lilly Endowment as part of its nationwide initiative, High School Youth Theology Institutes at Colleges and Universities.

This new grant will help North Carolina Wesleyan University continue to support Connect during the next four years. Wesleyan hopes to continue strengthening the summer institute; training and equipping college students as mentors; hosting more guest speakers and artists; helping high school and college students with their discernment process of life; and providing mini conferences on campus to empower and equip lay leaders with issues they face in ministry.
"This is such exciting news for our program! Lilly Endowment has been so generous to us. I have told many people, it's really cool to see how the generosity of one person, family or organization can impact the lives of so many people. I think this grant is a testament to that," stated Mikah Brondyke, Director of Connect- YTI. "The past four years have laid a great foundation for our program. It will be really neat to watch our program build upon this and continue the work of encouraging and empowering the next generation of youth."Lilly Endowment Inc. is an Indianapolis-based private philanthropic foundation created in 1937 by three members of the Lilly family – J.K. Lilly Sr. and sons J.K. Jr. and Eli – through gifts of stock in their pharmaceutical business, Eli Lilly & Company. The Endowment exists to support the causes of religion, education and community development. Lilly Endowment's religion grant-making is designed to deepen and enrich the religious lives of American Christians. It does this largely through initiatives to enhance and sustain the quality of ministry in American congregations and parishes.