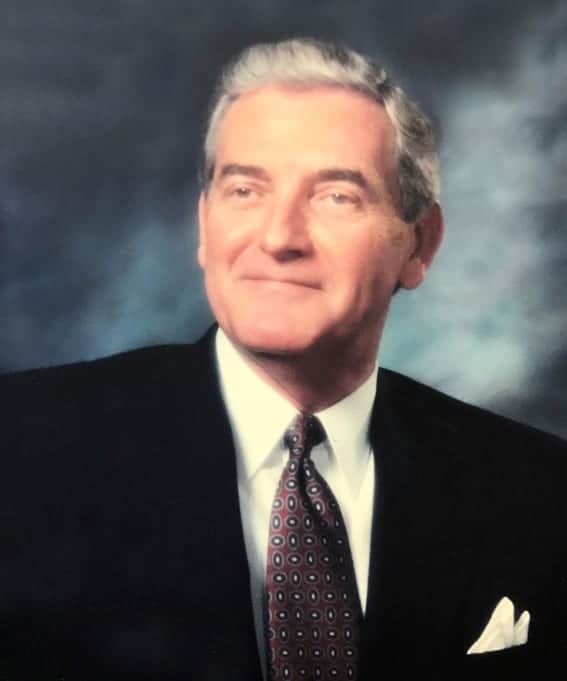 ROCKY MOUNT, NORTH CAROLINA – The Dunn Center for the Performing Arts recently received a gift from the late John J. Ferebee, Sr. This gift will be held as an endowment fund to be used for the annual costs of maintenance and upkeep of The Dunn Center.
John J. Ferebee, Sr., who passed away on October 7, 2019, was the previous Board of Trustees Vice Chairman for North Carolina Wesleyan University and a recipient of the College's prestigious Algernon Sydney Sullivan Award. His son, John "Jett" Ferebee is a current member of the College's Board of Trustees.
"The Dunn Center staff is so grateful for this generous gift," stated Sheila Martin, Executive Director of The Dunn Center for the Performing Arts. "Mr. Ferebee and his family have been strong supporters of the performing arts on campus since the building opened 23 years ago. He had the same two seats for all of our season shows until his health declined a number of years ago. Mr. Ferebee's gift will be used to greatly enhance the quality of the lighting and audio on our proscenium stage in the Minges Auditorium."
The Dunn Center for the Performing Arts is located on the campus of North Carolina Wesleyan University. The facility includes the 1,181 seat Minges Auditorium, the intimate Powers Recital Hall and several galleries including Mims Gallery. Other spaces include the Carlton Board Room, Garner Lobby, as well as an acting classroom. The Dunn Center features a variety of campus and community events, including Wesleyan Players productions and concerts of the Tar River Swing Band and Orchestra.