ROCKY MOUNT, NORTH CAROLINA – Infrastructure improvements are coming to North Carolina Wesleyan University, thanks to a $50,000 grant from The Cannon Foundation, Inc. The funds will be utilized to replace flooring on all three levels of Petteway Hall, which primarily houses freshman male residents.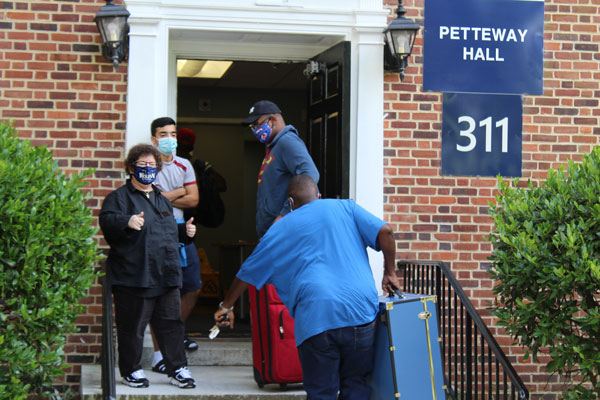 "The updated flooring in Petteway will be a welcome upgrade for our students. The ability to upgrade the residential areas on campus aid in making a good first impression when students and their families arrive for the first time to move in," stated Steve Burrell, Director of Residence Life.
Any remaining funds will be used to also replace flooring on the second and third levels of Collins Hall. To avoid any inconvenience to students living in these residence halls, renovations will take place over the summer.
About The Cannon Foundation, Inc.
The Cannon Foundation, Inc. is part of the philanthropic legacy of Charles A. Cannon, industrialist and humanitarian, who was President and Chairman of Cannon Mills Company for more than half a century. The Foundation continues Mr. Cannon's philanthropy through funding in healthcare, higher education, human services and community.