ROCKY MOUNT, NORTH CAROLINA – Brandon P. Fleming will be North Carolina Wesleyan University's Spring 2021 Commencement speaker. Fleming is the Assistant Coach of Debate at Harvard University, as well as Founder/CEO of the Harvard Diversity Project.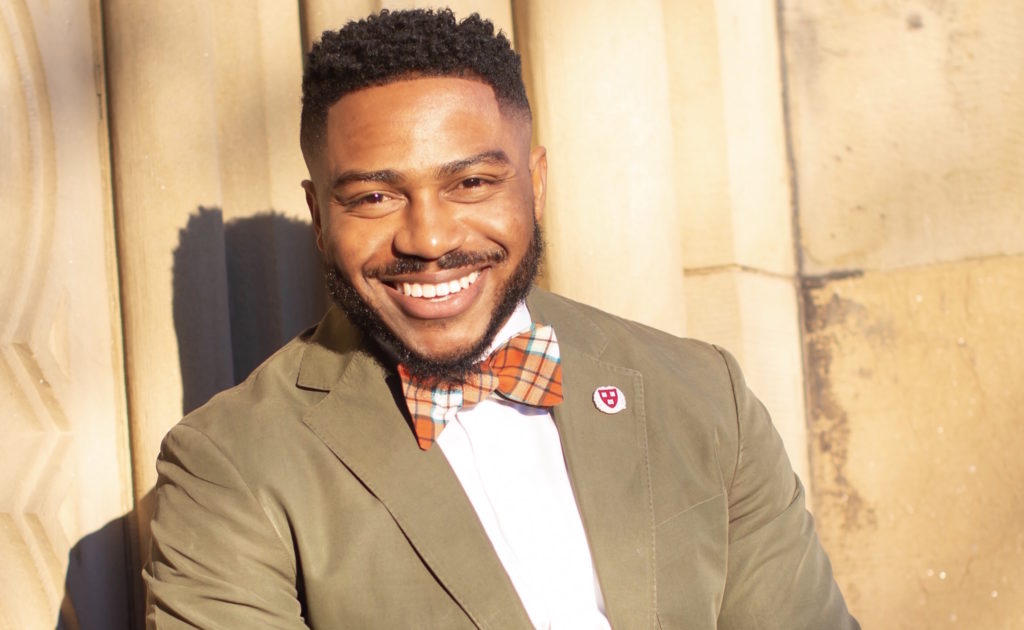 At the age of 26, he was recruited to join the Harvard Debate Council faculty after coaching The Ron Clark Academy middle school debate team in a high school tournament to an unprecedented, undefeated record. As one of Ron Clark's "Master Educators," he also trained over 30,000 educators worldwide on best practices in education.
"Mr. Fleming is the perfect example to demonstrate how hard work, determination and education can transform your life. Your current circumstances do not define your future. Our graduates, of all ages, can learn from his life experience," stated President Dr. Evan D. Duff.
Later, Harvard approved Fleming's proposal to establish a new department within the university system called the Harvard Diversity Project – an unparalleled pipeline program that the Harvard Debate Council adopted as its subsidiary. Today, Fleming leads an executive staff and board that's raised a million dollars to enroll over 100 students of color into Harvard's international summer debate residency on full scholarship. Recruiting underserved youth with no prior debate experience, Fleming then trains them to compete against hundreds of elite debaters from over 25 different countries. Since the program's inception in 2017, every cohort trained by Fleming has won the international competition, with one group setting a record as global champions.
Fleming has received numerous awards for his work in education and social entrepreneurship. Notably making history as an elected speaker for the inaugural International Day of Education at the United Nations General Assembly. He was also named to the 2020 Forbes 30 Under 30 list and recognized by The Root Magazine as one of the top 100 influential African-Americans in the United States.
"I am thrilled to visit North Carolina Wesleyan University to share a few words of encouragement with the graduates as they launch into the world of endless possibilities," stated Fleming.
Fleming is also the author of Miseducated: A Memoir, which is scheduled to be released in June 2021. In his book, Fleming describes his transformation from a delinquent, drug-dealing dropout to an award-winning Harvard educator through literature and debate—all by the age of twenty-seven. Through his personal narrative, readers witness Fleming's transformation, self-education, and how he takes what he learns about words and power to help others like himself. Miseducated is an honest memoir about resilience, visibility, role models and overcoming all expectations.
The College's Spring Commencement is planned for Saturday, May 1, 2021. Time and location of commencement will be communicated to graduates in the near future as the College explores its options based on current state and federal guidelines.