North Carolina Wesleyan University Professor, Dr. Patricia Brewer, has been awarded with the 2023-2024 Jefferson-Pilot Professorship. This award is the highest and most singular honor that can be bestowed upon a faculty member and is given in recognition of scholarship, teaching and community service.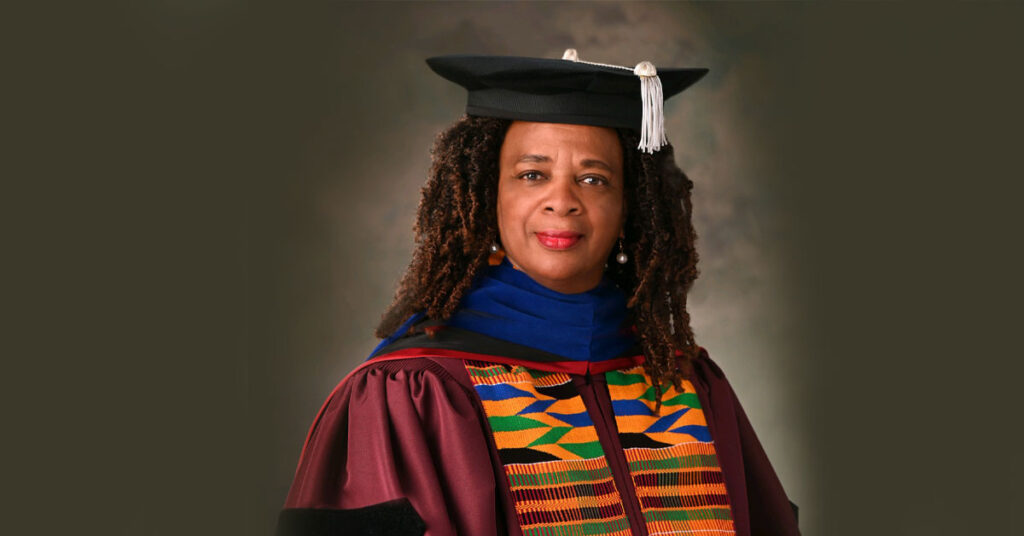 The Jefferson-Pilot Professorship is an endowed award that was established in 1981 through the generosity of the Jefferson-Pilot Life Insurance Company. The honoree is nominated by a committee of faculty and appointed by NC Wesleyan President, Dr. Evan D. Duff. To be eligible for consideration, the faculty member must have tenure and have clearly distinguished themselves with high standards of excellence. As teachers, they demonstrate a whole-hearted dedication and rigorous professionalism in forwarding their students' learning and personal development for life and work. As scholars, they have to possess a mastery of their discipline, contribute to new understanding and knowledge, and demonstrate a lively commitment to life-long learning for themselves, as well as their students. Additionally, as a member of the Wesleyan community, they give generously to the aims and programs of the University, both with their time and means.
"I've always found Dr. Brewer to be a strong advocate for exceptional learners," stated Dr. Evan D. Duff. "She's worked tirelessly in the classroom and the community to make a difference in the lives of others."
Dr. Brewer, now in her nineteenth year at Wesleyan, delivered her Jefferson-Pilot Professorship Lecture, entitled: "Transformative Teaching: The Who, What, Why and How Service-Learning Pedagogy Impacts Culturally Diverse Populations" on Thursday, April 20. Her lecture explored experiential learning that most impacts students' success.
Dr. Brewer is an associate professor of education and coordinator of the special education program. She earned a B.S. in elementary education and an M.A. in special education, both from NC Central University; an M.Ed. (educational leadership) at East Carolina University; and a Ph.D. (special education administration) from Southern Illinois University. She founded the Students Helping Students Afterschool Program Initiative with the Association for the Learning Disabled and Handicapped (ALDH) in February 2015. The initiative was in response to an outcry for additional, intensive services for special needs children in Nash/Rocky Mount schools, grades K-12. All NCWU pre-service students contribute through the required course Special Education 300: Introduction to Exceptional Children. They work once a week for two hours at Wesleyan over a 10-week period. The program allows NC Wesleyan's education students to put theory into practice in real-life experiences, such as identifying and evaluating student needs, analyzing and interpreting data for instruction, providing research-based learning strategies, and collaborating with parents.
About North Carolina Wesleyan University
North Carolina Wesleyan University (NCWU) is a small, private Methodist-affiliated institution with a liberal arts-based core curriculum that prepares students for professional advancement, life-long learning and responsible participation in their communities. NCWU offers liberal arts, professional and graduate degree programs for traditional, transfer and working-adult students. The skills cultivated by faculty and built into the curriculum include critical thinking and reflection, communication, collaboration, and information technology. North Carolina Wesleyan University delivers education that is personal, practical and purpose-driven. Personal…through mentoring and the connections that are provided. Practical…by helping students develop lifelong skills. Purpose-driven…by helping them fulfill their purpose in life. With students from all over the United States and more than 40 different countries, the University has immense cultural diversity. To learn more, visit ncwu.edu and follow on Facebook, Twitter, LinkedIn, TikTok and Instagram.