ROCKY MOUNT, NORTH CAROLINA – The Bishop Gaming Association (BGA) is North Carolina Wesleyan University's co-ed Esports Program. Established in September 2019, the BGA has quickly become the College's largest student club with 89 current members. The Program is categorized into three different entities: the Elite Team, Productions and the Club.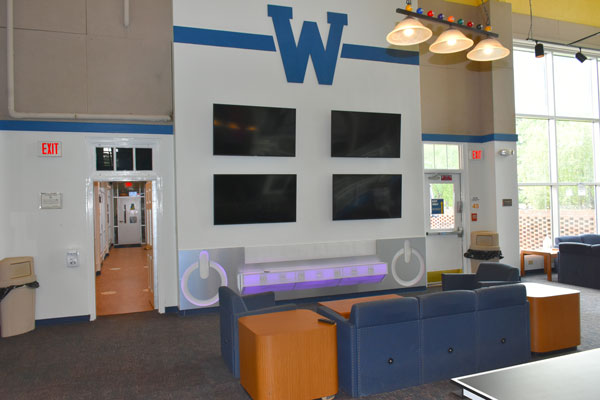 The Elite Team is for students who are looking to compete in leagues or tournaments on a collegiate level. Students can compete on both PC and console platforms in multiple games, including Call of Duty, Overwatch, Fortnite, Super Smash Bros and many more. BGA Elite Team members are part of the Eastern College Athletic Conference (ECAC) and the Collegiate Star League (CSL). Since its inception, the team has participated in several third-party tournaments. To become a BGA Elite Team member, students must: complete a questionnaire; submit a highlight reel via Twitch, Facebook or YouTube; participate in live tryouts; and play a game with current members to exhibit their communication and skills in a team environment.
Productions is targeted toward students interested in video editing, content creation, graphic design, journalism, TV shows, podcasting and on-air hosting. The BGA Production room allows students to explore their creative ideas and consists of an iMac computer, an Alienware computer and Elgato products for graphic design, podcasting, editing and streaming. Students within BGA Productions shoot, edit and produce a bi-weekly segment called "BGA News," which is broadcast on televisions throughout campus and shared on The BGA's social media accounts.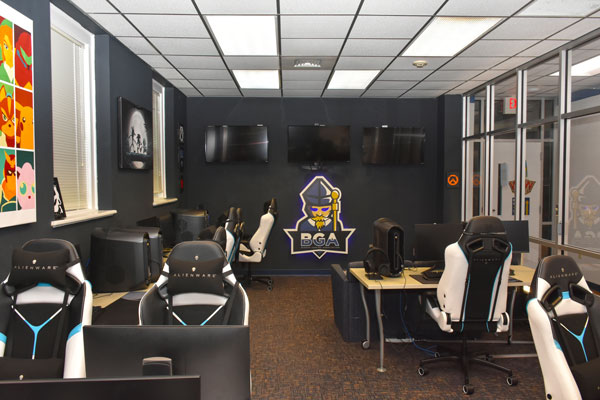 Those who are casual gamers or spectators interested in gaming as an extracurricular activity are able to join the BGA Club. The Club allows casual gamers to participate in various BGA-sponsored gaming events and activities. Those interested in the Club are able to develop their gaming skills, as well as receive education and various perspectives into the development of video games.
Video game tournaments – known as Esports – are quickly becoming a must-have on many college and university campuses. The National Association of Collegiate Esports (NACE), says that there are currently more than 170 active collegiate varsity Esports teams with over 5,000 student-athletes.
"I am excited to return back to North Carolina Wesleyan University to help promote the culture of gaming, media and entertainment in our community. My goal is to provide students with awareness, resources, advice and experience in the gaming industry," stated Chantoni Grant, Director of Bishop Gaming Association.
The Bishop Gaming Association has developed positive relationships with faculty, staff, students and media outlets while interacting successfully with the College community. It provides students with knowledge to enter the Esports field from any angle. The BGA offers connections, internship programs and desired career opportunities within the Esports and production industry. Students develop skills in community building, team chemistry, managing and organizing teams, planning and organizing events, and creating innovative and unique strategies. The College's state-of-the-art, glass-enclosed Esports gaming room, The Fortress, opened in January 2021 in The Hartness Center and is equipped with the some of the best equipment in the gaming industry. The room features a row of Alienware computers, multiple flat screen TVs, a small console area and an Esports art wall created by students.