GET INVOLVED!
NC Wesleyan students are involved in and out of the classroom. With 25+ student clubs, 18 varsity sports, various intramural sports, plus numerous volunteer and internship opportunities here in Rocky Mount, you'll find your niche at Wesleyan.
We encourage each student to join a club or organization, participate in service projects or take advantage of leadership opportunities. You can hone your gaming skills with BGA, maintain your fitness and wellness with the Health & Movement Science Club, learn about conservation, preservation and biodiversity with the "B" Club. You can sing, dance or engage in an organized activity such as disc/frisbee golf, pool or paintball, as well as enjoy open conversations that are real and relevant with our ministry organizations. NC Wesleyan students are always utilizing their creativity and skills to build their collective future.
We also have great environments where you can relax with friends at the Foodlab, Bishop Bistro Cafe, Hartness Student Center, Cyber Lounge or in a hammock on the front lawn. Whether you want to pursue your passions, explore new opportunities or simply decompress from studies, there's plenty to do at Wesleyan.
Choose how you want to get involved.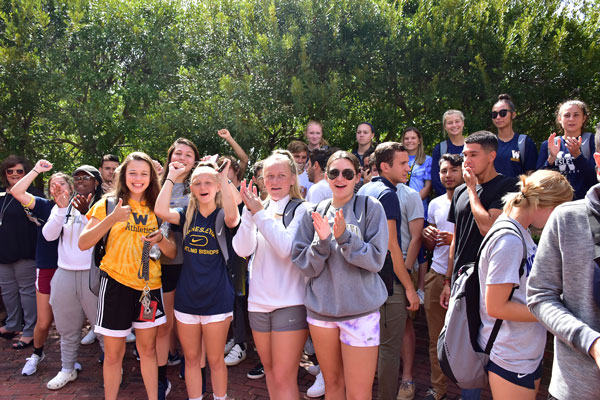 University Clubs and Organizations
Meet your Student Services Director & Staff