Here are a few examples of the support services that help our students shine.
Why is an Education at NC Wesleyan Worth it?
Is a college degree still worth the time, effort and money that it takes to obtain one? At NC Wesleyan University, we think it is definitely worth it and we have outlined a few reasons why you should get a higher ed degree. Plus, at Wesleyan, this process has never been easier and YES, Wesleyan is Worth It!
If you are a traditional student directly out of high school or an adult learner with a busy work schedule, a degree from a reputable higher education institution makes a big difference in life in the long term. A student should consider many things such as the cost to attend, how long will it take to complete, what degree should they major in, and many other things to think about when pursuing a degree.
So, let's discover WHY higher education is an invaluable tool and WHY NC Wesleyan is a great option for today's students. NCWU provides opportunities that are personal, practical and purpose-driven to help you unlock your potential and accomplish your goals in life.
Is a College Degree Worth it for Tradtional Students?
Financial Concerns & Loans
For traditional students concerned about debt due to college loans, Wesleyan offers several options to make your education affordable and attainable: 100% of traditional program students are eligible for some source of financial assistance and we award $24 million in scholarships, grants and financial aid each year. In fact, our average scholarship package actually lowers the cost of attending NCWU to be comparable to the cost of attending an in-state public university.
Plus, A March 2023 analysis by The New York Times ranked North Carolina Wesleyan University as one of the top ten most affordable colleges in North Carolina and the most affordable private, nonprofit university in the state. Learn more about these rankings in this article.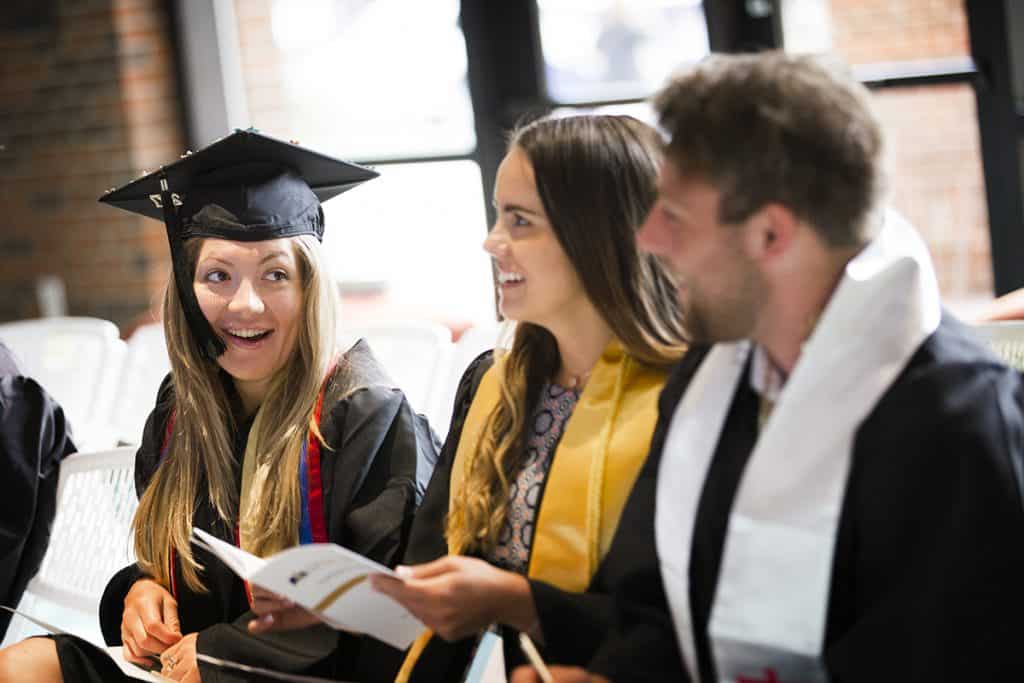 Career Earnings & Standing Out in the Workplace
Many may think that they can make more money coming straight out of high school and going into the workforce. This may be true in certain instances, for the short-term. However, over time studies show that bachelor degree holders are known to earn as much as $2 million in additional income over their lifespan. Employers recognize that college graduates have been trained in areas of communication, problem-solving and critical thinking— skills that are transferable to any field. In a world where competition for jobs is increasingly fierce, a college degree can be a valuable asset in helping job seekers stand out from the crowd and secure their place in the workforce.
A college degree demonstrates that a potential job candidate is dedicated to learning and improving their skills. College graduates are exposed to opportunities that prepare them to make sound decisions, think strategically and offer innovative solutions to problems. In today's economy, employers are more likely to hire candidates who have a degree than those without one, opening the door to greater and more varied job opportunities. For those who are thinking about or currently pursuing an associate degree, we have great partnerships in place to provide a seamless transfer to NCWU following completion of your two-year degree at many NC community colleges.
Opportunities Outside of the Classroom
In college, you also gain experiential learning through project-based assignments that partner with real organizations, internships and student clubs and organizations. You can leverage these valuable experiences on your resume, in your portfolio of work and during job interviews to show employers that you are a competitive candidate. Through our Office of Career Development & Leadership, Resident Expert Program (WES-R.E.P.) and partnerships with local organizations, our students have the ability to explore potential careers through workshops, one-on-one mentoring, career fairs, internships and job shadowing opportunities. In addition, college students are exposed to a wide range of peers from all over the world allowing them to learn about different cultures, make connections and build a professional network.
Is a College Degree Worth it for Adult Learners?
Is a college degree for adults worth the time, effort and money that it takes to obtain one? Wes says Yes!
According to MyFutureNC, as our economy grows the vast majority of new jobs require more than a high school diploma—something less than half of North Carolinians ages 25-44 currently hold. Those from economically disadvantaged backgrounds are even less likely to obtain credentials beyond high school. In addition, 1.2 million North Carolinians aged 25-54 are without a postsecondary degree or credential as of 2021. NCWU can help fill that gap. With 10 campus locations and 100% online programs in undergraduate, graduate and certificate programs, NC Wesleyan meets the educational needs of adult learners.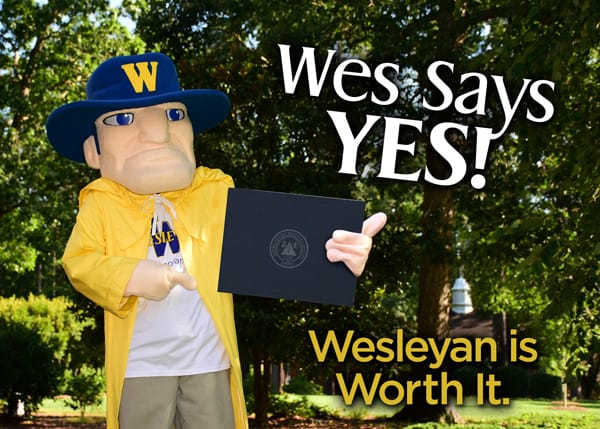 Financial Options for Working Adult Students
For those concerned about the cost of going back to school, while maintaining their financial stability, Wesleyan offers several resources to make your education attainable and affordable. Adults have access to a variety of scholarships, grants, payment plans and loans. Full-time students may be eligible for a federal Pell Grant and North Carolina Need-Based Scholarships. Members of Phi Theta Kappa Honor Society can receive $500 for fall and spring and a 2+ Wesleyan Grant, equal to $700 per semester, is available for select community college graduates. We also offer military and public service scholarships equivalent to 10% of tuition. In addition, NC Department of Public Safety employees receive a 22% discount on tuition. Our tuition, benchmarked against many North Carolina public institutions, offering a competitive tuition rate. Furthermore, many employers offer beneficial perks to continuing one's education such as work-study and tuition reimbursement programs.
At NC Wesleyan, we strive to help you reduce costs and loans through transfer pathways, testing to place out of classes and assistance with identifying outside scholarships. Our employees are dedicated to helping you determine how to pay for college in a way that works with your personal situation. We offer a smooth transfer pathway for community college students, so that in many cases, students will only need to take 45-60 credit hours at Wesleyan to finish their four-year degree. Additionally, students transferring from other four-year institutions may qualify to transfer in up to 90 credit hours.
Adults Can Earn More With A College Degree
Many adult learners feel they are too old to return to college. It's never too late! Over time, studies show that bachelor degree holders are known to earn as much as $2 million in additional income over their lifespan. So, there is still time. The National Center for Educational Statistics reports that in 2020, the median earnings of those with a bachelor's degree were 63 percent higher than the earnings of those who completed high school. Plus, attending college can provide long-term benefits, including greater skills and more pay, ultimately making you more marketable as an employee. According to the College Foundation of North Carolina, an education after high school can lead to a better paying job and stability.
Flexible & Career-Focused Options  For Adults
North Carolina Wesleyan University offers flexibility for those juggling work and life responsibilities. Our Adult & Professional Studies degrees can be completed in 1 – 3 years, depending on transfer credits. Choose full-time or part-time course loads depending on your individual needs, with seated classes that meet only one-night-per-week, or take your entire program online. We offer three pathways to career success through undergraduate, graduate and certificate programs. Our accelerated 3+1 program affords undergraduate and transfer adult students the ability to complete their bachelor's in three years and master's in one (or less with transfer credits). Earn both degrees in four years or less and enter the workforce equipped with an advanced degree to set yourself apart. Our one-year, 100% online graduate programs are designed for those seeking work or who are already in a career. For those wanting to elevate their career, we also offer online certificate programs in Executive Leadership, Healthcare Administration and Human Resources Management that can be completed in as little as 16 weeks.
Academic Support for Students
As an employee and parents, we understand the importance of providing our adult students with personal support services. That's why we offer individual consultation with our Writing Center and a complimentary online tutoring service that is provided free of charge to all Wesleyan students. This service is available 24 hours a day, seven days a week and features live tutoring in the subjects of writing, reading, math, computers and technology, science and business. Both face-to-face and online access to our Writing Center is available to you, providing resources such as a databank of instructional materials and online help with writing assignments. Many adult learners typically have full or part-time jobs and families, or they are retired and/or have military responsibilities. This sometimes presents challenges that differ from a traditional student and requires different support systems to help resolve these potential barriers. Our advisors understand those needs and challenges and are here to help each student succeed. As a student at Wesleyan, you have access to an advisor that will be your success coach throughout the program – assisting you with questions, resolving challenges, finding needed resources or simply to help motivate you.
Our instructors recognize the experience that adult learners bring to the table and value this in the classroom. The instructors themselves have worked in the industries they teach, bringing real-world learning to the classroom. This cohesive learning environment promotes an education that is personal, practical and purpose-driven in its approach.
Finish Strong With Our Transfer Pathways
For those who are thinking about or currently pursuing an associate degree, we have great partnerships in place to provide a seamless transfer to NCWU following completion of your two-year degree at many NC community colleges. Through our WesleyanWorks program, all AA/AS/AAS community college graduates gain automatic acceptance to NCWU with no application fee and the ability to transfer in up to 60 credit hours. With eight-week accelerated courses, you can complete your bachelor's degree in as little as 18 months.
So, higher education is an invaluable tool for both traditional students and adult learners alike. At NCWU, we provide opportunities that are personal, practical and purpose-driven to help you unlock your potential and accomplish your goals in life regardless of your age. Learn more about our offerings for traditional and adult students.