What makes NC Wesleyan so unique?
Our Mission is to prepare students for professional advancement, life-long learning, and responsible participation in their communities. At North Carolina Wesleyan University, we provide students with opportunities to make meaningful connections and learn through innovative teaching approaches.
NCWU is truly a special place- a distinctive Wesleyan experience equips our graduates to make a positive impact on the world. The University fosters a student-centered culture that values the feedback and contributions of our students. Listed below are just a few reasons why our students believe North Carolina Wesleyan University is such a special place.
What Our Students Have To Say!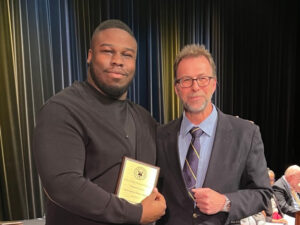 North Carolina Wesleyan has allowed me to grow into the man I have always dreamed of being, I have met amazing staff and excelled in all classes with the help of my amazing instructors. These last few years have had their fair share of ups and downs but when it comes to support and kindness, this school by far has superseded my expectations and has allowed me to flourish in any way. I would recommend this school to anyone, especially those looking to have a home away from home. You will leave knowing these years were truly rewarding, and you not only gained a degree but a family as well.
Emmanuel Agoh '23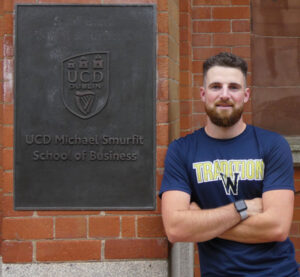 The professor-to-student ratio offered a personalized education and the family atmosphere gave me a sense of relief, coming from states away. The diverse culture at Wesleyan is a large part of why I chose to pursue a master's in Ireland.
Kevin Berry '20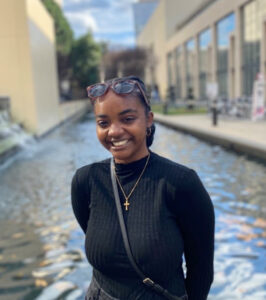 Being able to speak with faculty members with an open-door policy helped me as a student. Wesleyan has shaped key characteristics in my life such as leadership and critical thinking.
Eboni Mayle '22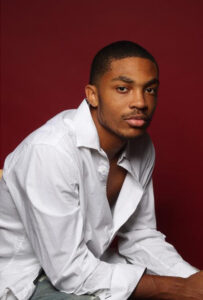 Choosing to attend NC Wesleyan University was one of the best decisions that I have made in my life. They treated me like family instead of just another student and my campus experience was great.
Trey Blackwell '22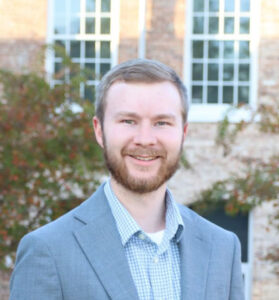 Going into college, I had no idea what career path I wanted to take. After a few classes and constructive conversations with my student advisor, I had a clear picture of where I wanted to go.
Jonathan Stallings '21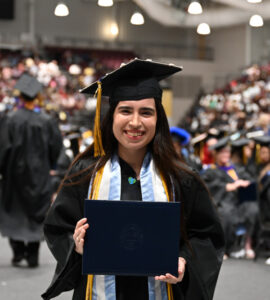 Wesleyan means diversity to me. Coming from Argentina, the opportunity to study what I love and connect with people from different cultures was empowering. I met amazing people who helped me in my academic and personal journey.
Valentina Broggi '22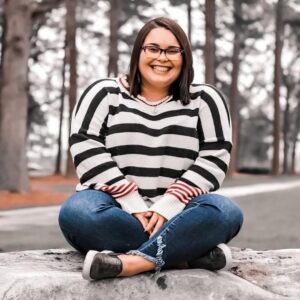 Wesleyan to me means family and community. Wesleyan will always be my home away from home. Not only as a school, but as a community. It helped mold me into the woman I am today.
Savannah Browne '20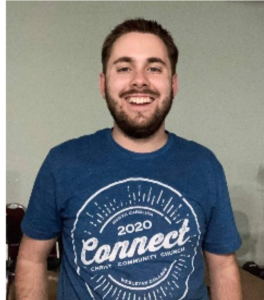 North Carolina Wesleyan University made it possible for me to get my dream job. I've wanted to be a music pastor for as long as I can remember. At Wesleyan, I was able to work several internships with area churches, and as a music production and minoring in religion I learned the valuable skills I would need for that dream job. Because of Wesleyan, I felt prepared to take on the world and pursue my dreams, and as a result, I had a full-time job as a music pastor before I even graduated!
Will Plyler – North Carolina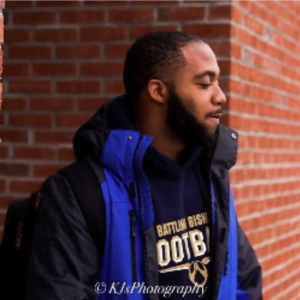 I thank God daily for my time spent at North Carolina Wesleyan University. At Wesleyan I was not only able to get a quality education that prepared me for the workplace but I was also able to build so many life-long relationships with others, including my bride. I was not only a student at Wesleyan but a Student Athlete, an RA, a Student Ministry founder, a Campus ministry leader and College Mentor. I was honored to be chosen to be one of the inaugural Resident of the year award winners as well as the very first Jim Sabiston Award Recipient. The Lord has truly blessed me with education, opportunities, & relationships through North Carolina Wesleyan University.
Joseph Alexander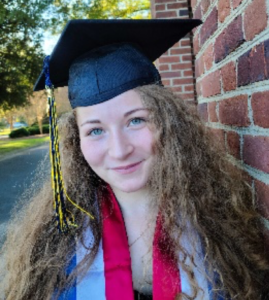 When I chose Wesleyan, I never thought that it would impact my life so much. Faculty and staff were always there when I needed it, and I knew I could count on their help. I truly felt like I had a family there, which was really important for me to have because I was so far away from home. The different organizations, that I was part of, truly helped me for my professional career. Being part of the board for Impact and IBA, as well as helping the BGA with some marketing gave me experiences that I added on my resume and I actually use these experiences in my current job.
The professors were a huge help. They were always willing to answer my questions in depth and to give additional materials to help me with my understanding. They gave me confidence in myself and I was taught that curiosity and tenacity is the key to succeed. I don't regret choosing this college; I would never be the person I am now without the years spent there.
Chloé Delmas - France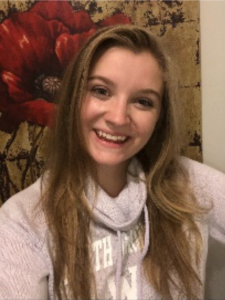 I graduated from Wesleyan in the spring of 2021 with a BA in Sociology and BS in Organizational administration with a concentration in Development. The last four years at Wesleyan completely changed the course of my life. I came in from Colorado intending to graduate with two degrees from the honors program and meet lifetime friends. However, I came out with much more than that! I got to be involved with the ministries on campus, leading one for three years, was a part of Leadership Wesleyan, was a founding officer of the business society, and dove into as many activities and clubs that my schedule could manage. I even had the opportunity to work with the school as my team and I lead a Barefoot Mile Fundraiser for JOY International- a nonprofit that helps impoverished and trafficked children. I met my now fiancé, Joshua Strausser, at the school and get the privilege of becoming his wife in September. Through Wesleyan I landed an internship with a nonprofit in town. I am now working with the organization, Ripple Effects, in the same field I intended to, utilizing both my degrees as we develop programs and work with people on a daily basis. Wesleyan not only helped me fulfill all of my goals, but they had opportunities for me to grow as a leader and individual both personally and professionally, walking by my side as I transitioned into my next season!
Natalie Larson - Colorado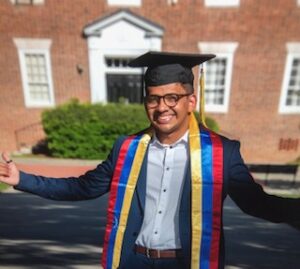 I came to Wesleyan Fall 2017 having recently graduated from high school back in Venezuela. Being at Wesleyan for four years allowed me to not only learn a lot, but also learn about different perspectives on many topics. It also allowed me to express myself and to share it with the community. I had presentations about my country and its situation and I always felt like the community actually cared and wanted to listen to me. I had the opportunity to participate in amazing organizations as well as holding executive positions within them. IBA (International Bishop Association), IMPACT business society and NSLS really helped me grow as a leader as well as meeting some amazing people and mentors along the way. Overall, Wesleyan made me believe in myself more than I would have thought as well as providing the opportunities for me to do so.  Thanks to all the growing that I did at Wesleyan, I was able to get into my dream school to do my Master's degree in International Business. Wesleyan showed me what pride is and what believing in other people can really do. It will always be my second home away from Venezuela and the first home I ever had in the US.
Gabriel Guzman - Venezuela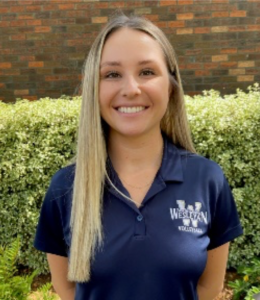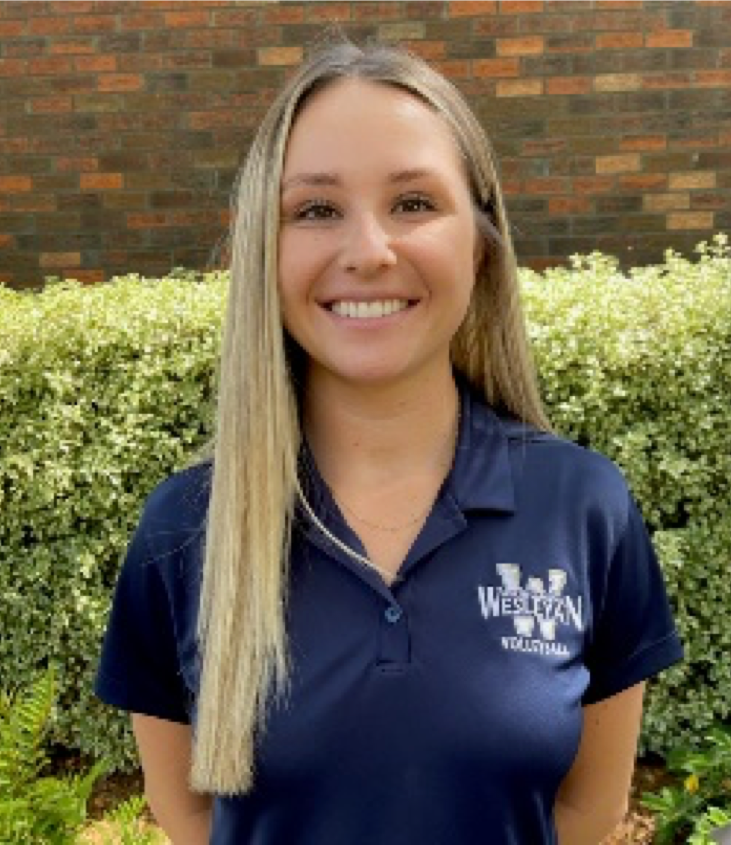 I am a recent Magna Cum Laude graduate from North Carolina Wesleyan University with a degree in Computer Information Systems with a concentration in Web Design. North Carolina Wesleyan University has made a positive impact on my life by helping me identify my future career. When I started college in 2017, I was unsure of what I wanted to do after I graduated. However, while attending Wesleyan, I was able to grow and figure out what I wanted to do with my life. NCWU has not only professionally, but personally made an impact on my life because I was able to meet some amazing people there that will forever be in my life. I am extremely grateful for my four years at NC Wesleyan.
Callie Cline - North Carolina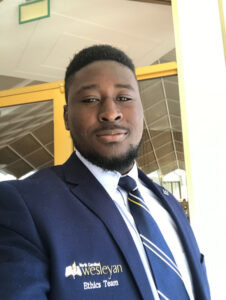 I enrolled in Wesleyan on the fall of 2018 as a sophomore/ Junior having obtained a two-year degree from a community college. When I arrived at Wesleyan, I was immediately impressed by the staff and facilities of the school and the fact that there was a small student body that provided for an easy avenue to socialize and interact with students from different walks of life. With the help of some of my instructors and team mates on the soccer team, I was able to easily adapt to my new surroundings and within a few months, I had become a part of relevant groups on campus like the Ethics team, Refuge campus ministries, Impact Wesleyan Business Society and even as a senator of the SGA.
Being a part of the ethics team helped me improve my public speaking skills while Refuge campus ministries provided me with an outlet with which to help maintain my faith in God and serve the Christian community on campus. Impact Wesleyan business society provided me with relevant information and ethics about business and entrepreneurship that were otherwise not available to me in the classroom and the SGA provided me experience on what it is like to occupy a representative role and gave me my first shot at public office on campus.
Wesleyan also gave me the opportunity to serve as a resident assistant which tremendously helped to improve my leadership skills and filled me with a stronger sense of responsibility and purpose. Thanks to the great education and relevant skills obtained from Wesleyan, I was able to get hired right after graduation and I am now thriving in my field of study which is computer science. I am a proud Alumni of North Carolina Wesleyan University and Wesleyan remains my second home.
Boluwatife Johnson - Nigeria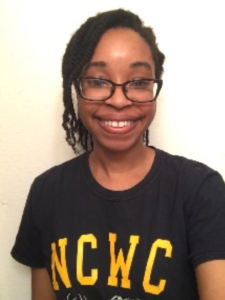 Studying at North Carolina Wesleyan University (NCWU) was such a blessing! I had the opportunity to take part in the Taylor-Crockers Honors Program, where I took unique courses like Honors English, American History on Film, and Positive Psychology – all of which stretched my mind to seek creative approaches to in-class assignments that translated to life applications. In particular, a course on Conservation Biology fueled my current research interest in malaria prevention. NCWU provided me with the funds and resources to conduct my research activities and the means to present the results through a thesis and oral presentation. I even ended up sharing my thesis at the NC Collegiate Academy of Science conference and won 3rd place in biology. This research lasted into my graduate-level work and is a significant part of what introduced me to the sphere of public health. I can truthfully say that without NCWU, I would have been ill-prepared to get my master's in public health or work at the Centers for Disease Control and Prevention. Besides academics, NCWU also helped me socially. My peers were excited to promote change, were self-starters, and became leaders of various social justice organizations like Generation United Nations. In addition, several professors pushed me to grow professionally, motivated me to think about where I was going after Wesleyan, and are close friends of mine. I could go on and on, but needless to say, NCWU continues to make a massive impact on my life, and I am incredibly grateful.
Beverly Anaele - Maryland