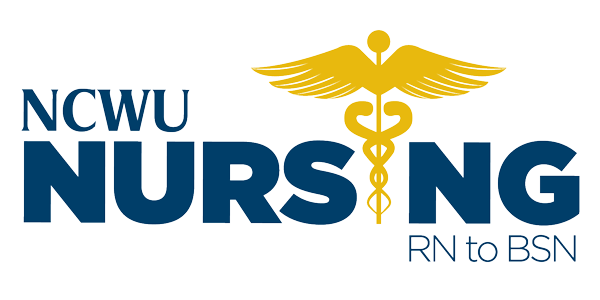 ROCKY MOUNT, NORTH CAROLINA – North Carolina Wesleyan University is pleased to announce that it has submitted the substantive change application for the new RN to BSN program to its regional accreditor, the Commission on Colleges of the Southern Association of Colleges and Schools (SACSCOC). The College will begin promoting the program immediately and will be accepting applications this spring. Pending approval from SACSCOC expected in April or May, the program will start in fall 2020. Thanks to the hard work of Dr. Brittany Bass, Dr. Esther Burgess, Dr. Evan Duff, Dr. Larry Kelley, Dr. Molly Wyatt and Scott Marsigli, this document was completed in record time to meet the January deadline. The program will also seek professional accreditation from Nursing's top collegiate academic accreditor, Commission on Collegiate Nursing Education (CCNE).
The RN to BSN program will be for licensed nurses who have an Associate Degree in Nursing and desire to obtain a Bachelor of Science in Nursing. The Institute of Medicine recommends that hospitals should work to hire RNs with higher levels of education and training. Studies show this enables nurses to provide better patient care. For this reason, they also recommend that 80% of nurses earn their Bachelor of Science in Nursing (BSN) by 2020.
As nursing becomes more complex, a BSN can move one's career forward. This program will expand on the RN competencies needed to drive change that will positively affect healthcare, as well as preparing nurses for graduate studies. In this program, professional baccalaureate nursing practice will focus on population health, nursing leadership and management, informatics, healthcare policy and evidence based research opportunities that will facilitate professional growth. RN to BSN students will be required to complete clinical experiences in the BSN Professional Capstone course. The purpose of the clinical practice experience is to translate new nursing knowledge into daily practice.
NC Wesleyan is also excited to announce it has received a $15,000 gift from two married alums to cover the costs of textbooks for the first 20 students accepted into the program. Stay tuned to ncwu.edu and the College's social media for the official announcement of when application acceptance will begin.
If you are interested in learning more about the program, select the button below.