ROCKY MOUNT, NORTH CAROLINA – North Carolina Wesleyan University is happy to welcome several new faces to its admissions team. Wesleyan alumnus, Aaron Meade, joins the team in their recruitment efforts for traditional day students. Wesleyan alumni, Tracy Gary and Lindsey Sharpe, will team up with adult studies as Admissions and Advising Coordinators for the Rocky Mount campus.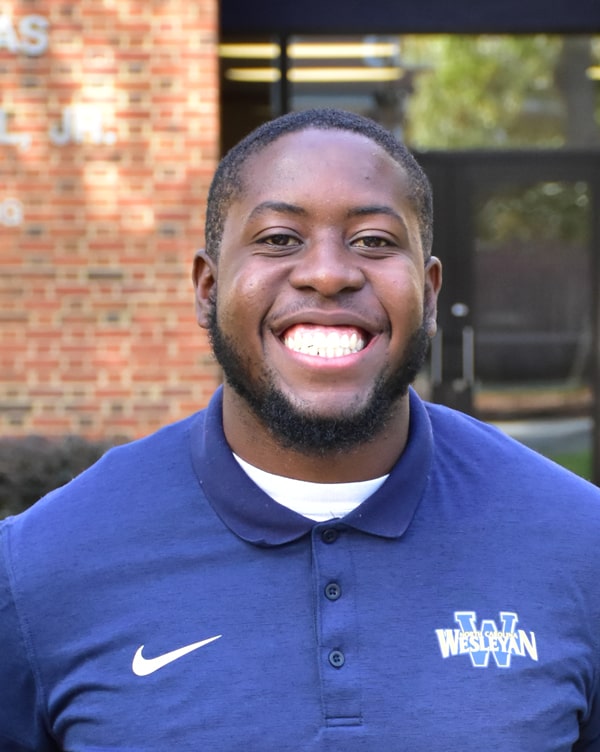 Meade graduated from Wesleyan in December 2018 double majoring in Accounting and Business with a concentration in Sports Administration. Since then, he has become a valuable asset to the Wesleyan community by aiding in a variety of positions such as Student Affairs Assistant for the Greek Life Coordinator and current member of the Alpha Phi Alpha Fraternity. Before accepting the position of Admissions Counselor, Meade was the Assistant Director of the Youth Technology Institute at the College. In that role, Meade was responsible for recruiting students, marketing efforts and public relations.
"We are excited to have Aaron join our team," stated Paige Price Wells, Assistant Director of Admissions for traditional recruitment. "We have full confidence that he will make an immediate contribution to the Admissions staff and the NCWC community."
Tracy Gary, an alumna from the Class of 1990, has acquired more than 20 years of educational experience with various institutions. Her experience spans from teaching high school mathematics for Weldon City Schools to matriculating from Assistant Principal to Principal for Wilson County Schools, later becoming the Director of Human Resources and Operations for Weldon City Schools. Most recently, she served as Superintendent of Weldon City Schools. Gary's dedication has garnered numerous awards such as Teacher of the Year at the school and district level in the same year, Principal of the Year and received the Workforce Innovation and Opportunity Act (WIOA) Local Hero Award. She also obtained her master's degree in School Administration from East Carolina University.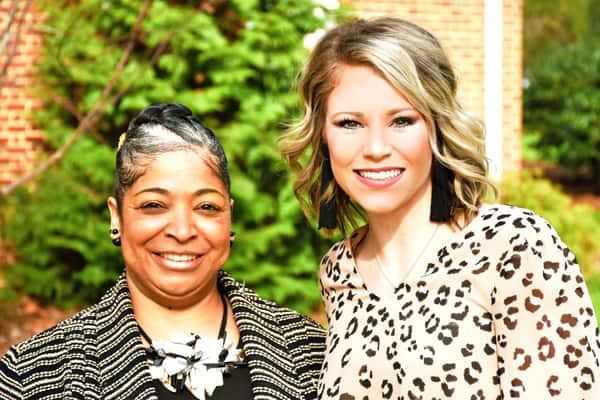 Lindsey Sharpe is also a recent graduate of NC Wesleyan, completing her B.S. in Exercise Science in spring 2017. Since then, she has worked as a Certified Nursing Assistant for various assisted care facilities, most recently as Bridge to Recovery Director at HeartFields Assisted Living in Cary, NC. Sharpe continued her academic pursuits by obtaining a master's degree in Gerontology from the University of North Carolina at Charlotte. As a student-athlete at NC Wesleyan, she was a member of the softball team. Academically, she earned numerous awards including the President's List twice, the President's Honors List twice and the Exercise Science Department Award for spring 2015. She is also a member of Sigma Phi Omega, the International Gerontology Honor Society through UNC Charlotte.
"The College is happy to welcome two alums to build and grow enrollment efforts in Adult and Professional Studies in Rocky Mount," stated Michael Drew, Interim Dean of Admissions and Adult Studies. "We are confident that Lindsey and Tracy, as Admissions and Advising Coordinators, have the knowledge, skills and experience that will serve the College well in their new roles working with adult professionals, transfer students and new students."
North Carolina Wesleyan eagerly welcomes all three to the Bishop family and is excited about the new perspectives and energy they will bring to the College.