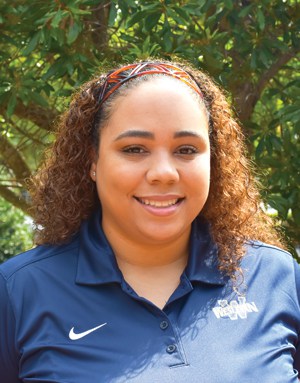 ROCKY MOUNT, NORTH CAROLINA— North Carolina Wesleyan University announces the hiring of Dr. Melanie Townsend as a full-time visiting professor for its new Bachelor of Science in Logistics and Supply Chain Management program. In June, Wesleyan acknowledged plans for the new major to start in fall 2019. The degree will be offered on its main campus in Rocky Mount and online.

Dr. Townsend holds a B.S. in Management and Organizational Development, a M.S. in Operations Management and a Ph.D. in Human Services & Non-Profit Management. She brings to Wesleyan a wealth of logistics experience, working with FedEx, Randstad, Dupre' Logistics and KM Logistics. She also has experience with Six Sigma Project Management, grant writing and fundraising.
Dr. Evan Duff, Interim President stated, "The Bachelor of Science in Logistics and Supply Chain Management degree will meet the needs of many organizations who rely on skilled professionals to serve their logistical needs. Dispatchers, warehouse managers, inventory specialists, supply chain analysts, operation managers and transportation supervisors are just a few of the careers that require this degree. Every industry requires logistics professionals and our program will prepare individuals for these jobs. Our degree program is also aligned with Edgecombe and Nash Community Colleges' related programs so that their graduates can easily apply their associate degree to our bachelor's degree."
In her spare time, Townsend volunteers with the Junior League of Raleigh and travels as much as possible. Her husband, Daniel, works as the Machining Director for the Cummins Rocky Mount Engine Plant.
To learn more about the new Bachelor of Science in Logistics and Supply Chain Management programs, contact the Office of Admissions at 252.985.5200.