ROCKY MOUNT, NORTH CAROLINA – When students return to North Carolina Wesleyan University in the fall, they will be greeted by two new faces— Derick Stephenson, Jr. and Mackenzie Stamper. Both have joined the College's Residence Life staff as Area Coordinators.
"We are excited to welcome Derick and Mackenzie to our Residence Life professional staff. I look forward to developing this team to serve our residential students and continuing to build our Resident Advisor team. These two new professionals are coming to campus at an exciting time! We look forward to preparing them for RA Training in August and to serve our residents who will move in shortly thereafter," stated Steve Burrell, Director of Residence Life.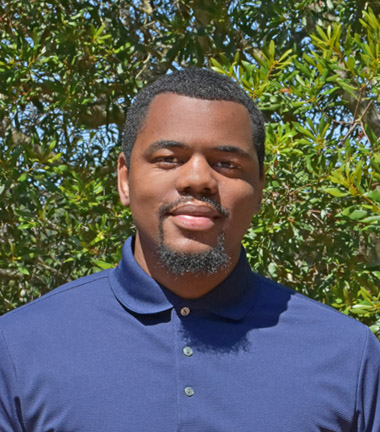 As an Area Coordinator, Derick will be responsible for residents in Petteway Hall and the Wesleyan Inn. He comes to NC Wesleyan most recently from Profound Gentlemen where he served as a coach to undergraduate males of color enrolled in teacher education programs. His emphasis is on social-emotional learning as a tool for setting and achieving goals, as well as building strong relationships. Derick previously served as an educator through the Teach for America program in the Edgecombe County Public School System. He brings a wealth of mentoring experience and a passion for young people, as well as knowledge of developing workshops and programs to facilitate personal growth. Derick holds a Bachelor of Arts degree in Social Work from Christopher Newport University.
Mackenzie Stamper will be the Area Coordinator for Collins, Pash, Bradley, Taylor, Boddie and Jin Halls. Mackenzie previously served in a number of residence life roles at Indiana Wesleyan University, including Resident Advisor (RA), Resident Director (RD) and Graduate Assistant of Community Learning. She brings extensive experience and knowledge of campus residence life, including new student orientation. Mackenzie holds a Bachelor of Science degree in Strategic Communication from Indiana Wesleyan and will complete her Master of Arts degree in Student Development this December, also with Indiana Wesleyan University.