ROCKY MOUNT, NORTH CAROLINA – On Thursday, October 13 North Carolina Wesleyan University (NCWU) will host its second annual PULL! For Wesleyan Bishops Sporting Clays Classic. The fundraising event will be held at one of the finest clay shooting courses in the state—Rose Hill Farm Sporting Clays and Hunting Preserve in Nashville, NC. All proceeds from this event will support various efforts to help Wesleyan students in their journey for lifelong learning and achievement as they prepare to make a difference in the communities where they'll live and serve.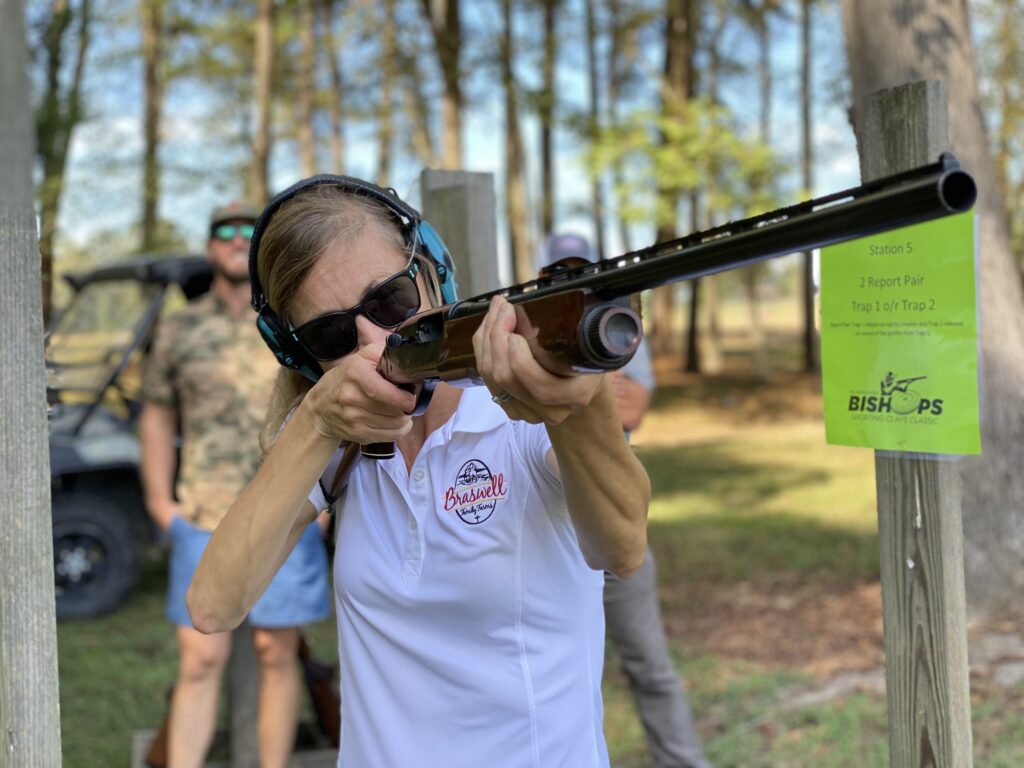 Sponsorship of the Bishops Sporting Clays Classic gives businesses and individuals the chance to enjoy a day of fun in the great outdoors while entertaining special clients, vendors or potential clients and strengthening those relationships in a unique and unforgettable atmosphere. Shooters can participate recreationally or competitively.
"The beauty of Rose Hill Farms, the fun of the sport itself for both beginners and experts, and the strengthening of relationships makes this event so enjoyable," states Mark Hinson, Senior Executive for Philanthropic Engagement at NC Wesleyan. "As Wesleyan prepares students and alumni for career opportunities in this region, having companies and industries participate in this event helps us develop connections that can benefit our students and community."
Check-in will begin at noon, followed by lunch with a 1:30 p.m. shotgun start. There will also be raffle items and awards in various categories. The entry fee is $750 for a four-person team, which includes all necessary ammo for each participant and eye/ear protection. If you have your own cart for course transportation and wish to use it, feel free to bring it at your own risk. You are responsible for it at the event. Visit ncwu.edu/pullforwesleyan for sponsorship details and to register. If you prefer to register and pay by phone, call 252.985.5266. If mailing a company check, make checks payable to NC Wesleyan University, Attn: Bishops Sporting Clays Classic, 3400 N. Wesleyan Blvd., Rocky Mount, NC 27804. Please include Sporting Clays Classic on the memo/reference line. For questions, contact Mark Hinson at mhinson@ncwu.edu or 252.985.5145.
About North Carolina Wesleyan University
North Carolina Wesleyan University (NCWU) is a small, private Methodist-affiliated institution with a liberal arts-based core curriculum that prepares students for professional advancement, life-long learning and responsible participation in their communities. NCWU offers liberal arts, professional and graduate degree programs for traditional, transfer and working-adult students. The skills cultivated by faculty and built into the curriculum include critical thinking and reflection, communication, collaboration, and information technology. North Carolina Wesleyan University delivers education that is personal, practical and purpose-driven. Personal…through mentoring and the connections that are provided. Practical…by helping students develop lifelong skills. Purpose-driven…by helping them fulfill their purpose in life. With students from all over the United States and more than 40 different countries, the University has immense cultural diversity. To learn more, visit ncwu.edu and follow on Facebook, Twitter, LinkedIn, TikTok and Instagram.