ROCKY MOUNT, NORTH CAROLINA – North Carolina Wesleyan University's faculty approved a new graduate program in strategic leadership. The Master of Science in Strategic Leadership (MSSL) is a 30-hour graduate degree comprised of 10 courses. This fully online program is unique in that students have a choice of an accelerated option, taking two courses per term, to complete their degree in less than 12 months. The University has been actively growing its graduate degree programs, with this being its fourth masters in five years.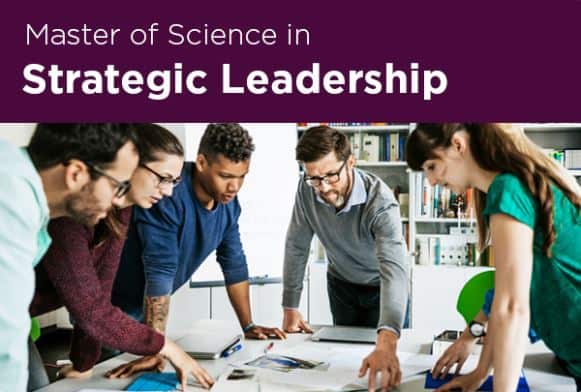 The mission of the MSSL program is to equip graduate students with the essential skills needed to prepare them for current or future leadership roles in a broad range of organizations. This program provides the knowledge students need to lead dynamic organizations to solve complex problems. Students will also gain the knowledge and skills necessary for team building and process efficiency.
"I'm excited that we are now launching our fourth master's program at NCWU. Building off of the success of our MBA program, the varied curriculum will have a broad appeal to a variety of our undergraduate students, not just business majors," stated Dr. Katrina Sweet, Associate Professor of Business Administration. "According to the Bureau of Labor Statistics (2018), there are a projected 807,000 new management jobs being added to the U.S. economy between now and 2026. NC Wesleyan is providing a purpose-driven approach to educating qualified graduates to fill these roles in the workforce."
The MSSL program will require students to complete a research project that integrates the technical and scientific knowledge they have gained throughout the program. Additionally, the program will focus on leadership concepts with additional emphasis on strategic thinking and organizational strategy. Students can apply this skillset to a range of career fields including: senior positions in for-profit and nonprofit organizations, public administration, human resources, consulting, and federal or state agencies to name a few.
The University anticipates the first cohort of students in the new Master of Science in Strategic Leadership (MSSL) program to start in fall 2023. Those who are interested in learning more can visit ncwu.edu/mssl or contact the Office of Adult Studies, at adultstudies@ncwu.edu.
About North Carolina Wesleyan University
North Carolina Wesleyan University (NCWU) is a small, private Methodist-affiliated institution with a liberal arts-based core curriculum that prepares students for professional advancement, life-long learning and responsible participation in their communities. NCWU offers liberal arts, professional and graduate degree programs for traditional, transfer and working-adult students. The skills cultivated by faculty and built into the curriculum include critical thinking and reflection, communication, collaboration, and information technology. North Carolina Wesleyan University delivers education that is personal, practical and purpose-driven. Personal…through mentoring and the connections that are provided. Practical…by helping students develop lifelong skills. Purpose-driven…by helping them fulfill their purpose in life. With students from all over the United States and more than 40 different countries, the University has immense cultural diversity. To learn more, visit ncwu.edu and follow on Facebook, Twitter, LinkedIn, TikTok and Instagram.