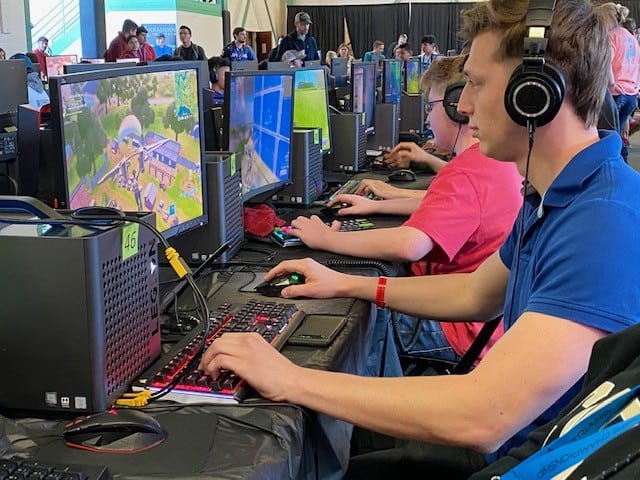 ROCKY MOUNT, NORTH CAROLINA – Students on North Carolina Wesleyan's campus are excited about the new addition of an esports club called The Bishop Gaming Association (BGA). The club is devoted to promoting the culture of gaming by providing experiences, advice, awareness and resources to students interested in exploring, playing and discussing video games of all platforms.
The Bishop Gaming Association seeks to create a competitive environment between students who find enjoyment in playing video games. Video game tournaments – known as esports – are quickly becoming a must-have on many College and University campuses. According to ESPN.com, there are approximately 125 varsity esports teams in North America. Although, the National Association of Collegiate Esports (NACE), says that there are currently more than 130 active collegiate varsity esports teams.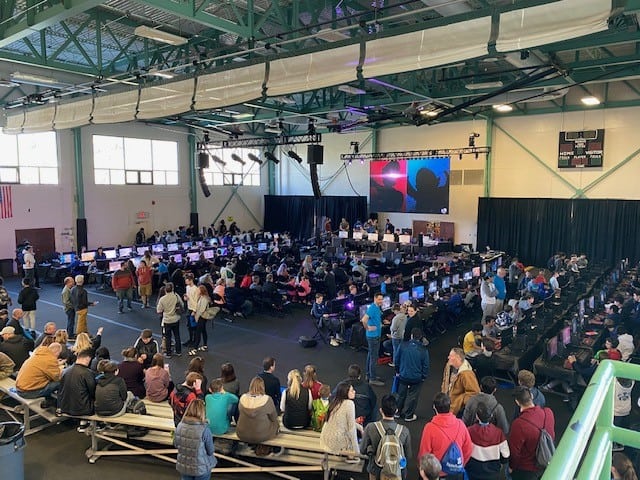 On February 8, Wesleyan students participated in North Carolina's only esports tournament, the Triangle Esports Championship (TEC), held at the Herbert C. Young Center in Cary, NC. The competition invited approximately 2,000 professional and amateur players to compete for cash and prizes in games including Fortnite, Rocket League, Super Smash Bros. Ultimate and Street Fighter. Proceeds from the tournament directly benefit the nonprofits Kramden Institute and the Triangle Literacy Council in supporting their efforts for digital inclusion and literacy campaigns in North Carolina. In 2019, the tournament raised $50,000 to further community digital inclusion and literacy efforts. North Carolina Wesleyan was a proud sponsor of this year's tournament.
"The experience of competing in the Triangle Esports Championship has energized The BGA," stated Desiree' Driver, Assistant Women's Basketball Coach and BGA Club Advisor. "The club now has over 100 members and The BGA Elite Team has grown to 16. It's been exciting to witness not just the socialization and teamwork of such a diverse group of students, but the growth in digital literacy and the collaborative and innovative ways in which they teach and learn from one another."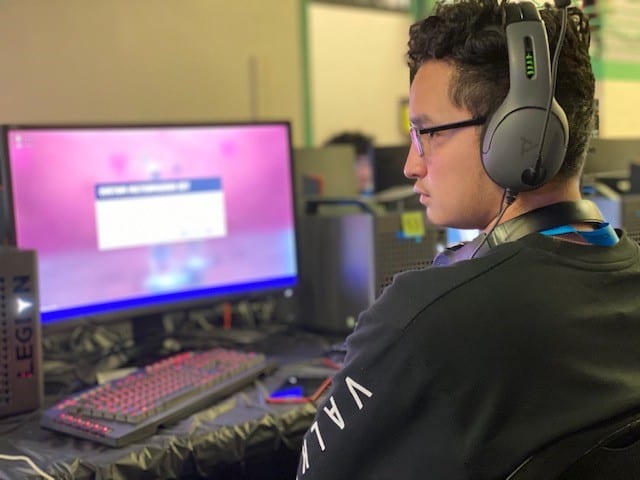 North Carolina Wesleyan University students fought competitively and placed on the leaderboards despite the many sponsored players in attendance. Cameron Bullock placed second in the Street Fighter competition and 20 out of 97 participants in the Super Smash Bros. Ultimate category. Johnathan Gomez placed 35 out of 200 players in Fortnite. Chantoni Grant, Club President, along with Christian Gardner and Dequan Wiggins, competed in the Rocket League category.
The Bishop Gaming Association was started to allow an untapped NC Wesleyan community find a place of belonging. In its first month, it exploded into one of the largest clubs on campus with over 100 members.