ROCKY MOUNT, NORTH CAROLINA – Four international students at North Carolina Wesleyan University have teamed up to develop a course and textbook that promotes mental well-being among their peers. The Wesleyan Mindset— Inner Journey Journal is the brainchild of former student-athletes Gregor Baum (Germany) and Harjot "Hardy" Singh (New Zealand), with help from sisters Candela Conde Latini and Delfina Conde Latini (Argentina) on design and layout. Both Gregor and Harjot independently took the initiative to create this resource, not as a required class project, completing it in a few short months during the fall 2022 semester.
The two left their home countries to attend NC Wesleyan to grow, learn and succeed. They quickly formed a strong bond over their shared experiences as student-athletes who endured severe injuries which altered their journeys. Gregor was injured during his first week of practice on the Battling Bishops tennis team and Hardy just after his first week of starting at his dream high school. Both faced very tough periods of being hurt, far from home and unprecedented challenges. Each thought their dreams and identities had been crushed. Through perseverance and learning, they both found new passions in leadership, public speaking and service towards others— skillsets they want to share with others in similar situations.
"I was so excited to complete this project that I couldn't sleep. Hardy and I spent so many late nights in the library to make this journal a reality," stated Gregor. "I hope that other students will greatly benefit from taking this inward journey. I'm a firm believer in the American dream. If you work hard, align yourself with the right people and remain optimistic, doors will open for you."
Every Tuesday night from March 14 until April 18, Gregor and Candela will coach NCWU students through the Wesleyan Mindset— Inner Journey Journal, having them explore areas of self-reflection, energy sources, gratitude, adversity and success. With the goal of leaving their University in a better place than they found it, Gregor and Hardy developed the journal they wish they had when transitioning to college. The tools and strategies it presents helps students find the inner hero among themselves.
"The Wesleyan Mindset journal provides introspection from a student's point of view for establishing a successful mindset to combat the struggles that many students encounter on their life's journey," stated President Dr. Evan D. Duff.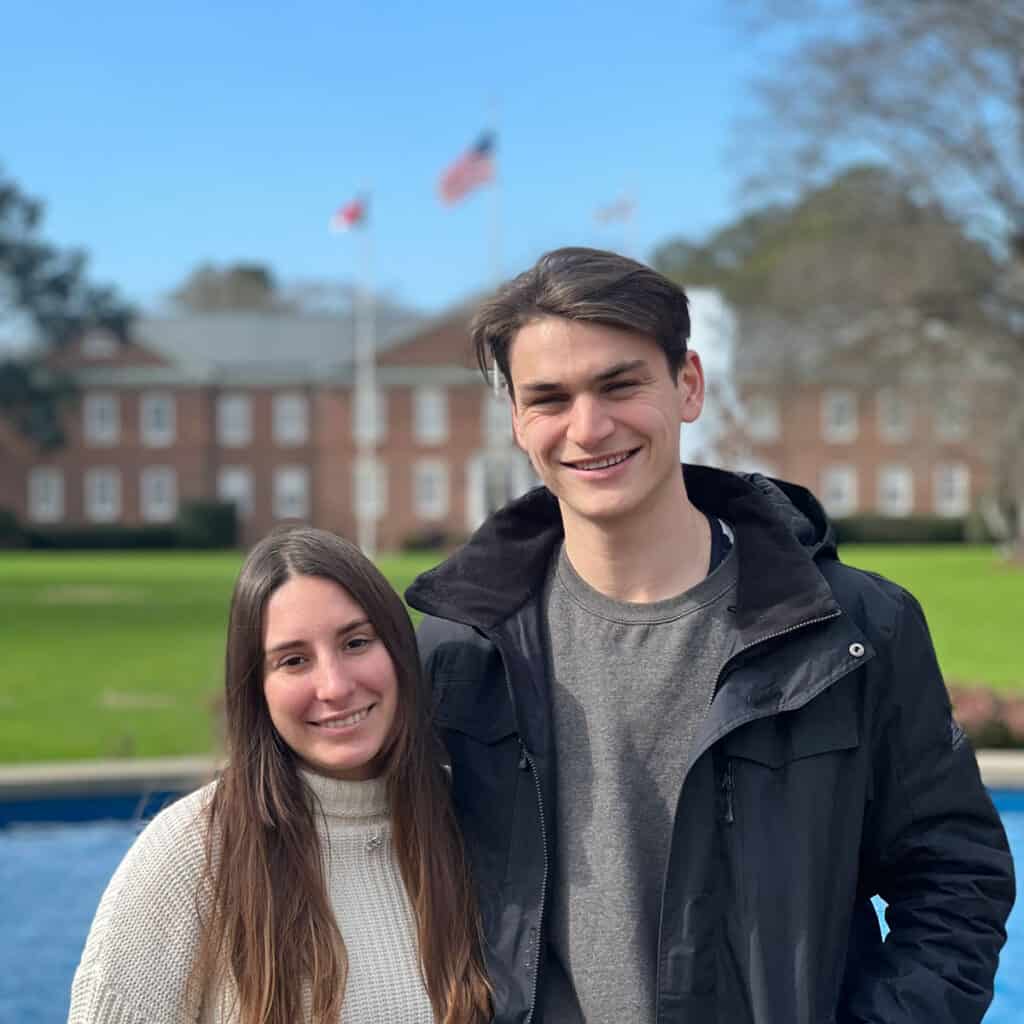 This project demonstrates the benefit of a small, close-knit university. These students came up with a practical way to serve their fellow Bishops and pitched it to the President. Now, they have an opportunity to implement this as a pilot course and potentially turn it into a one-credit hour class in the future. The pilot course will be offered as part of the University's Practical Skills Academy (PSA), which offers life and professional skills to students in areas not typically covered in traditional coursework.
"I was excited when Gregor and Harjot reached out to me about their Mindset Journal. We talked about what motivated them to write this journal and it was clear that we share the same goal, which is to help students transition to college life," stated Taylor Stone, Director of Student Success. "We agreed to pilot the journal in the spring sessions of COL 103: Wesleyan Transition. At the start of the course, students were given the journal and Gregor visited the class sessions to introduce himself and share the vision. Students are working through the journals now at their own pace and the COL 103 instructors offer students opportunities to share their growth in class discussions and writings. We look forward to hearing how the Mindset Journal impacted these students and hopefully using the journals in future COL 103 sessions."
Gregor and Hardy took the practical skills that they learned at NCWU and their passion for helping others to develop GH Inner Performance, LLC in January 2023. The mission of their company is to help others find the hero in themselves.
About North Carolina Wesleyan University
North Carolina Wesleyan University (NCWU) is a small, private Methodist-affiliated institution with a liberal arts-based core curriculum that prepares students for professional advancement, life-long learning and responsible participation in their communities. NCWU offers liberal arts, professional and graduate degree programs for traditional, transfer and working-adult students. The skills cultivated by faculty and built into the curriculum include critical thinking and reflection, communication, collaboration, and information technology. North Carolina Wesleyan University delivers education that is personal, practical and purpose-driven. Personal…through mentoring and the connections that are provided. Practical…by helping students develop lifelong skills. Purpose-driven…by helping them fulfill their purpose in life. With students from all over the United States and more than 40 different countries, the University has immense cultural diversity. To learn more, visit ncwu.edu and follow on Facebook, Twitter, LinkedIn, TikTok and Instagram.