ROCKY MOUNT, NORTH CAROLINA – On Thursday, October 20, North Carolina Wesleyan University will celebrate its 66th Founding Anniversary during its annual Founders' Day Celebration. The event, which is open to the public, will take place from 5:30 – 6:30 p.m. in Minges Auditorium at The Dunn Center.
"This is a unique Founders' Day because it is the first time in our institution's history that we will be celebrating as a University. With our new identity ushering in our 66th year, I'm excited for NC Wesleyan to continue offering a personal, practical and purpose-driven approach to learning," stated President Dr. Evan D. Duff.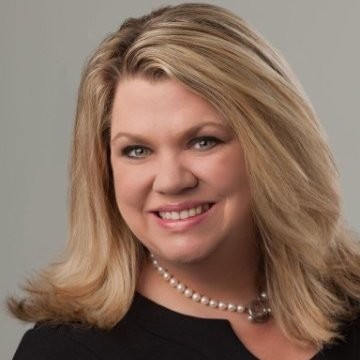 Guest speaker for this year's event will be Mrs. Kelly Joyner Lee, Program Officer for the North Carolina Community Foundation. Mrs. Lee manages nonprofit outreach, engagement and affiliate grantmaking, as well as scholarships for eighteen counties in central North Carolina. She is a founding member of the Women Givers of Nash-Rocky Mount and an avid supporter and volunteer for Special Olympics. She holds a Certificate in Nonprofit Management from Duke University and special certifications in event planning, small group facilitation and nonprofit marketing, as well as Certified Fundraising Executive (CFRE) credentials. Mrs. Lee completed Disney's Approach to Leadership Excellence through the Disney Institute and is trained through Reconnect for Resilience™, addressing trauma-impacted communities.
Mrs. Lee is also the co-creator of the Leading for Tomorrow Nonprofit Capacity Building Summit. As an instructor for the Duke Nonprofit Certificate program, she teaches courses in Community Collaboration and Engagement, Nonprofit Marketing and Volunteer Management. She holds a master's degree in management and leadership from WGU North Carolina and a bachelor's degree in leadership in the public sector from NC State University where she graduated summa cum laude.

About the North Carolina Community Foundation
The North Carolina Community Foundation (NCCF) is the only statewide community foundation serving North Carolina and has administered over $243 million in grants since 1988. With more than $440 million in assets, NCCF sustains over 1,200 endowments and partners with a network of affiliates to award grants and scholarships in communities across the state. An important component of NCCF's mission is to ensure rural philanthropy has a voice at the local, regional and national levels.

About North Carolina Wesleyan University
North Carolina Wesleyan University (NCWU) is a small, private Methodist-affiliated institution with a liberal arts-based core curriculum that prepares students for professional advancement, life-long learning and responsible participation in their communities. NCWU offers liberal arts, professional and graduate degree programs for traditional, transfer and working-adult students. The skills cultivated by faculty and built into the curriculum include critical thinking and reflection, communication, collaboration, and information technology. North Carolina Wesleyan University delivers education that is personal, practical and purpose-driven. Personal…through mentoring and the connections that are provided. Practical…by helping students develop lifelong skills. Purpose-driven…by helping them fulfill their purpose in life. With students from all over the United States and more than 40 different countries, the University has immense cultural diversity. To learn more, visit ncwu.edu and follow on Facebook, Twitter, LinkedIn, TikTok and Instagram.