ROCKY MOUNT, NORTH CAROLINA — North Carolina Wesleyan University has received a $250,000 grant from the Lonnie & Carol Poole Family Foundation. These funds will provide NCWC the ability to improve the overall student experience by renovating classroom, bathroom and office space throughout the College's campus.
"The College is extremely grateful for the Lonnie & Carol Poole Family Foundation's grant that will enable us to make some needed upgrades to our campus. These improvements contribute to the unique Wesleyan experience we provide while fulfilling our mission. We appreciate the desire of this foundation to help impact our students, faculty and staff," expressed President Dr. Evan D. Duff.
Thomas Winstead, an NCWC Board of Trustees member, helped cultivate the relationship between NC Wesleyan University and the Foundation. This grant will be allocated to renovate over 40 faculty offices, several classrooms, and six bathrooms on the first floor of the Braswell Administration, Pearsall Classroom and Gravely Science buildings. Studies have shown that better facilities and classrooms not only improve the student experience, but also contribute to faculty performing at their best.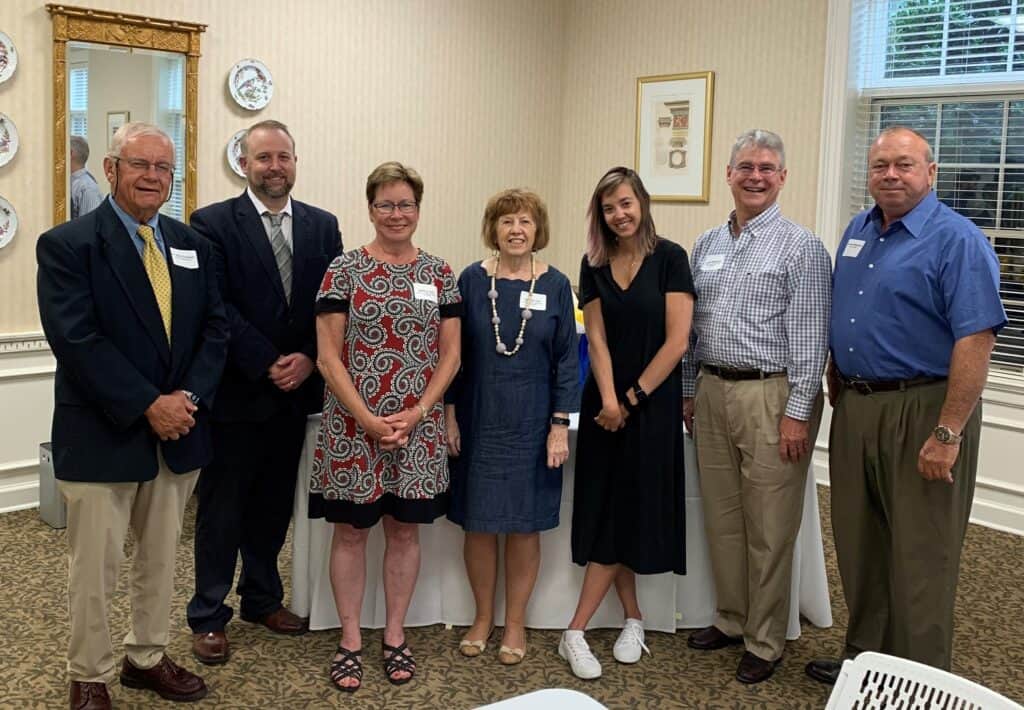 The Lonnie & Carol Poole Family Foundation is a private family foundation based in Raleigh, NC. The Foundation seeks to impact the lives of men, women and children by providing financial support to programs and organizations that teach and instill Christian values, promote business and entrepreneurship conducted in an ethical manner, educate young people and provide support to educational institutions, and/or help individuals to escape poverty by rewarding individual effort.
Lonnie Poole, a 1959 graduate of the NC State College of Engineering, is the founder and retired CEO and chairman of Waste Industries USA, a leading provider of solid waste and recycling collection services. Poole also founded the Environmental Research and Education Foundation and served as director of its board. Carol Johnson Poole attended Meredith University and graduated from the University of North Carolina at Chapel Hill. She is president of the Lonnie & Carol Poole Family Foundation.
About North Carolina Wesleyan University North Carolina Wesleyan University, a private institution affiliated with the United Methodist Church, prepares students for professional advancement, life-long learning and responsible participation in their communities. NC Wesleyan University provides a highly personalized education in a dynamic and challenging environment. With students from all over the United States and more than 40 different countries, NC Wesleyan is a small college with a big taste for cultural diversity. To learn more, visit ncwu.edu and follow on Facebook, Twitter, LinkedIn, TikTok and Instagram.