ROCKY MOUNT, NORTH CAROLINA — On Thursday, February 17 and Friday, February 8 three of NC Wesleyan's Exercise Science faculty members, along with seven students, attended the regional conference of the American College of Sports Medicine in Greenville, South Carolina. These students and faculty members presented research and tutorials on exercise science, exercise physiology and athletic performance.
Megan Mackey, a Biomedical Sciences honor's student, and Savannah Chenault, an Exercise Science major, collaborated on a scientific poster titled, "Sleep and Depressive Symptoms After Sport Related Concussion." This poster was presented by Mackey, a top 8 undergraduate student award finalist. Dr. Shannon Crowley, Associate Professor of Exercise Science, served as the faculty mentor on the project.
This was the first time students in NCWC's Exercise Science Program participated in the Southeastern Chapter of the American College of Sports Medicine (SEACSM) Student Bowl. Savion Young, Matan Amitay and Savannah Chenault finished the competition in the top ten, surpassing many regional, state and private academic institutions.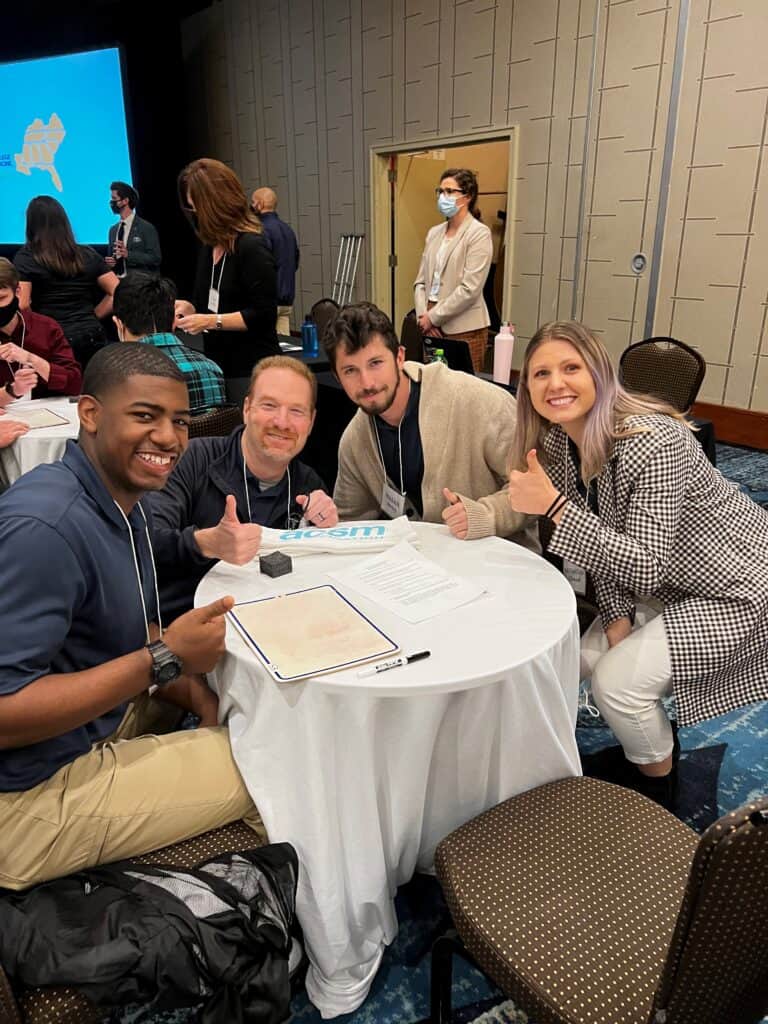 "We appreciate the support of the College and the Taylor-Crocker Honors Program that allowed us to expose students to this unique opportunity," stated Dr. Meir Magal, Professor of Exercise Science and NCWC's Exercise Science Program Director.
In addition, Dr. Alex Ehlert, Assistant Professor of Exercise Science, presented a poster titled, "Associations Between GPS-Derived Training Metrics and Subjective Readiness Ratings in NCAA Female Soccer Players." Dr. Meir Magal presented a tutorial titled, "ACSM Certifications: Defining an Exercise Profession and How to Succeed in the Exercise Profession."