ROCKY MOUNT, NORTH CAROLINA – North Carolina Wesleyan University recently welcomed Dr. Jason Modlin as its new Dean of Students. Modlin comes to Wesleyan from Louisburg College, where he previously served as Vice President for Student Life and Dean of Students.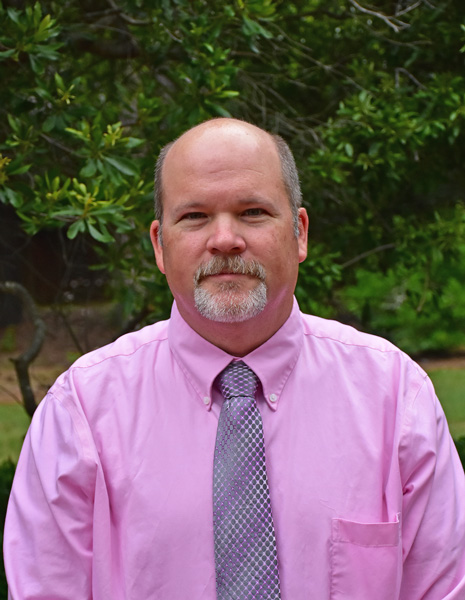 Among his many accomplishments at Louisburg College, Modlin was instrumental in developing a Residence Hall Mentor program, an innovative approach to staffing residence halls with full-time professional relationship-builders. He also led a short-term retention effort that increased fall-to-fall retention by 7% over the previous year.
Modlin holds a Doctorate in Higher Education Leadership from the University of North Carolina Wilmington. With a 25-year career in small, private higher education, he brings a wealth of knowledge to NCWC.
In his role as Dean of Students at NC Wesleyan, Modlin will be responsible for overseeing all student affairs operations, including the departments of Health & Wellness, Campus Life, Residential Life, Religious Life and Food Services. He will also serve as the Chief Judicial Officer of the College and the Title IX Coordinator and Adjudicator. Modlin assumes the role of Dean of Students from Dr. Molly Wyatt who had previously taken on the responsibilities of both Interim Vice President of Academic Affairs and Dean of Students.
"NC Wesleyan is fortunate to have brought in a highly-qualified and experienced Student Affairs professional who is both familiar with the small private college environment as well as the Eastern North Carolina region, stated Dr. Molly Wyatt, Interim Provost. "Dr. Modlin is making a big impact already, having had a summer forum with the College's traditional students and contributing to reopening plans and retention strategies." Modlin is a long-time resident of Nash County and currently resides near Red Oak with his wife, Ami, and their three daughters.