Honoring National Native American Heritage Month
ROCKY MOUNT, NORTH CAROLINA – North Carolina Wesleyan University is home to students from many different cultures and backgrounds. With November being National Native American Heritage Month, NCWC freshman Zachary Blake Scott took the time to educate and enlighten others about his tribe and American Indians in general. National Native American Heritage Month pays tribute to the rich ancestry and traditions of Native Americans.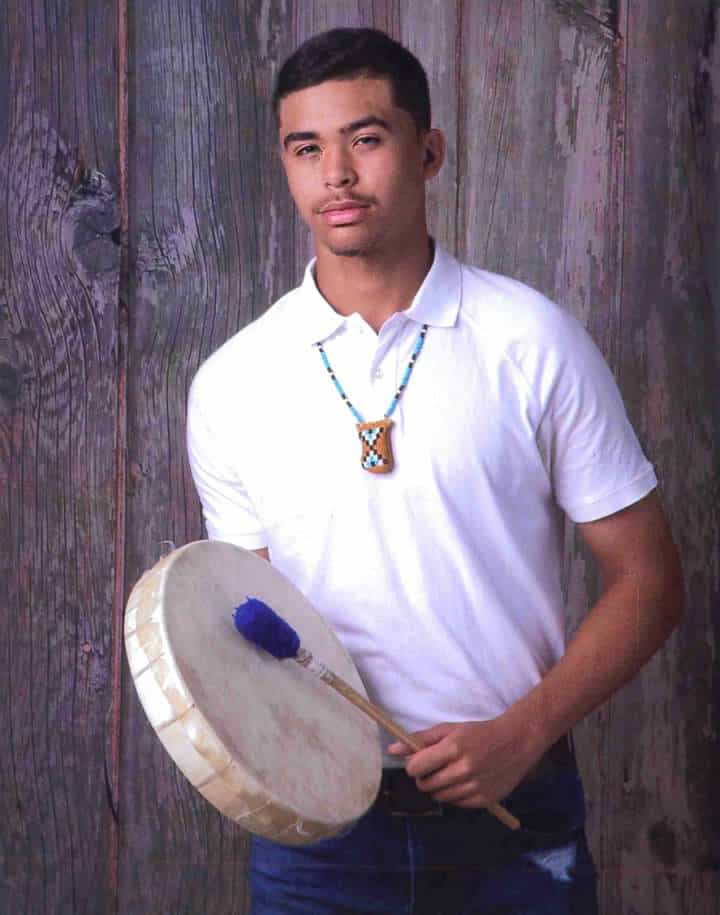 Scott, who is a member of the Lumbee tribe of North Carolina, is majoring in Criminal Justice, minoring in Political Science and outfielder on the NC Wesleyan baseball team. Born and raised in Pembroke, a town in Robeson County, Scott is a community advocate in native outreach among the youth. He is passionate about singing and one of the youngest members of the American Indian drum group, Southern Sun Singers. All of his life, he has enjoyed attending powwows — a way that Native Americans get together to dance, sing and eat. Scott is the grandson of a minister and remains very dedicated to his faith and Christianity.
According to Scott: "The Lumbee are descendants of Siouan, Algonquian, and Iroquoian speaking tribes who lived in North Carolina prior to European contact. We are considered as Eastern Woodland people because we have always depended on the natural resources around us to provide basic needs such as food, shelter, clothing, weapons, medicines and tools. We have a culture of agriculture, family, hunting, gathering and Christianity. In fact, I still live on the farmland that my grandfather was raised on. All of my relatives have worked on this farm as their livelihood. My ancestors lived amongst the pines, swamps and the dark waters of the Lumber River, where we get our name. Many of the Lumbee still call this area home. We have never lived on a reservation. After European contact, my tribe, like others in North Carolina, were colonized. Many of our tribal distinctions were lost at the time. We lost our language, we dressed like colonists and most took on the Christian religion. Not much is written about our history because we, like most all tribes, passed down our stories verbally."
There are eight state recognized tribes in the state of North Carolina, with only the Cherokee being federally recognized. In 1885, the state of NC recognized the Lumbee Tribe (not originally called Lumbee) and established a separate school system for tribal members. In 1953, the tribe's name was changed to Lumbee.
Scott notes: "In 1956, Congress recognized the Lumbee as Indian, but failed to give us the status of a federally recognized tribe, which denied us benefits granted to federally recognized tribes. For years, my people have been fighting for federal recognition. There have been numerous bills regarding this to pass the House but has always stalled in Senate. Just this week, the Lumbee Recognition Act was passed out of the House of Representatives again. I am hopeful that it will not be long before we are granted the recognition we deserve."
About the Lumbee Tribe
The 55,000 members of the Lumbee Tribe of North Carolina reside primarily in Robeson, Hoke, Cumberland and Scotland counties. The Lumbee Tribe is the largest tribe in North Carolina, the largest tribe east of the Mississippi River and the ninth largest in the nation. The Lumbee take their name from the Lumbee River which winds its way through Robeson County. Pembroke, North Carolina is the economic, cultural and political center of the tribe.