ROCKY MOUNT, NORTH CAROLINA – A long-term study by Johns Hopkins Bloomberg School of Public Health found that food insecurity among college students is associated with decreased college graduation rates and lower chances of obtaining a bachelor's or advanced degree. North Carolina Wesleyan University is working to change these statistics. Thanks to a grant of more than $10,000 from Educational Credit Management Corporation (ECMC) Foundation, the College's Department of Education partner, NCWC has established a new food pantry on campus.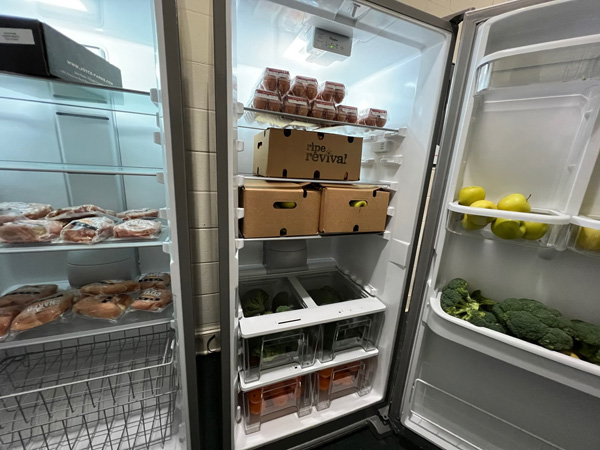 ECMC Foundation is a nonprofit, national foundation working to improve postsecondary outcomes for students from underserved backgrounds. Thanks to the work of Dr. Molly Wyatt, Interim Provost, and Dr. Jason Modlin, Dean of Students, ECMC Foundation accepted the College's proposal to address food insecurity by issuing two grants. Food insecurity can take on different meanings for different people—struggling to afford food, eating less, not eating as healthy or going hungry.
The College's new food pantry is located in the Leon Russel Chapel on campus and is open to all members of the Wesleyan community. The ECMC Foundation grant allowed for the purchase of commercial refrigerators and freezers so that both perishable and non-perishable food can be offered.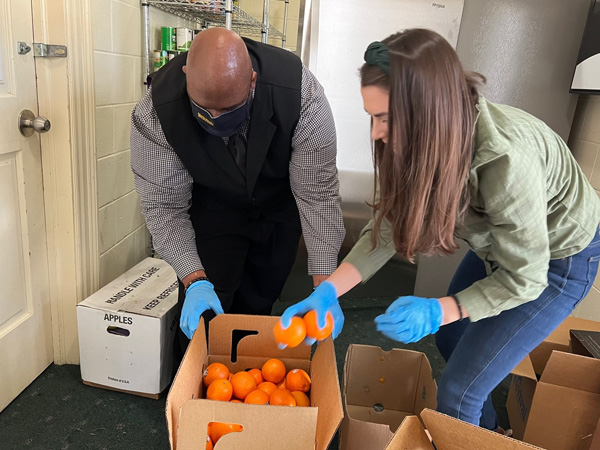 "Going without food is something that no one should ever have to face. Through the generosity of several organizations, we are fortunate to be able to offer healthy food options for our students so that they can concentrate on excelling in the classroom," stated Campus Chaplain, Rev. Edwin M. Ferguson.
In addition to the grant from ECMC Foundation, NCWC has partnered with several community organizations, including Ripe Revival Market and The Mercer Foundation, Inc., to provide the pantry with fresh produce and food items. Ripe Revival Market is a local company that delivers product and grocery boxes directly to the homes of its customers. They are committed to helping in the fight against hunger, providing healthy foods to those in need. Ripe Revival supports family farms by finding homes for their excess produce. For every purchase of their goods, they donate back to make a difference for those who are hungry. The Mercer Foundation, Inc., founded by NC Wesleyan's Director of Military Studies, Lt. Col. (Ret) James Mercer, seeks to create healthy opportunities for children and provide assistance to disabled veterans. The major goal of the organization is to transform lives. They equip disabled veterans with necessary tools, education and vocational training, and provide balanced meals for children in high-risk environments.
Dr. Modlin and Rev. Edwin M. Ferguson, the College's Chaplain, are exploring options for long-term sustainability of the food pantry, including a continued partnership with Ripe Revival Market. This partnership would consist of Ripe Revival Market donating a box back to the pantry for every box that is purchased by NC Wesleyan employees. The NCWC Alumni Board is also working with NC Wesleyan's Office of Advancement to establish a pathway for raising funds to expand the pantry. Those who are interested in partnering with the College to support its new food pantry can contact Rev. Edwin M. Ferguson, at 252.985.5575 or chaplain@ncwu.edu.