ROCKY MOUNT, NORTH CAROLINA – Daniel Erwin "Dan" Jansen is set to address the newest class of North Carolina Wesleyan alumni at the College's upcoming Spring 2022 Commencement. He is a retired American speed skater and Olympic gold medalist. A multiple world champion in sprint, Jansen won a gold medal in his final race (1,000 meters) in the 1994 Winter Olympics in Lillehammer, Norway.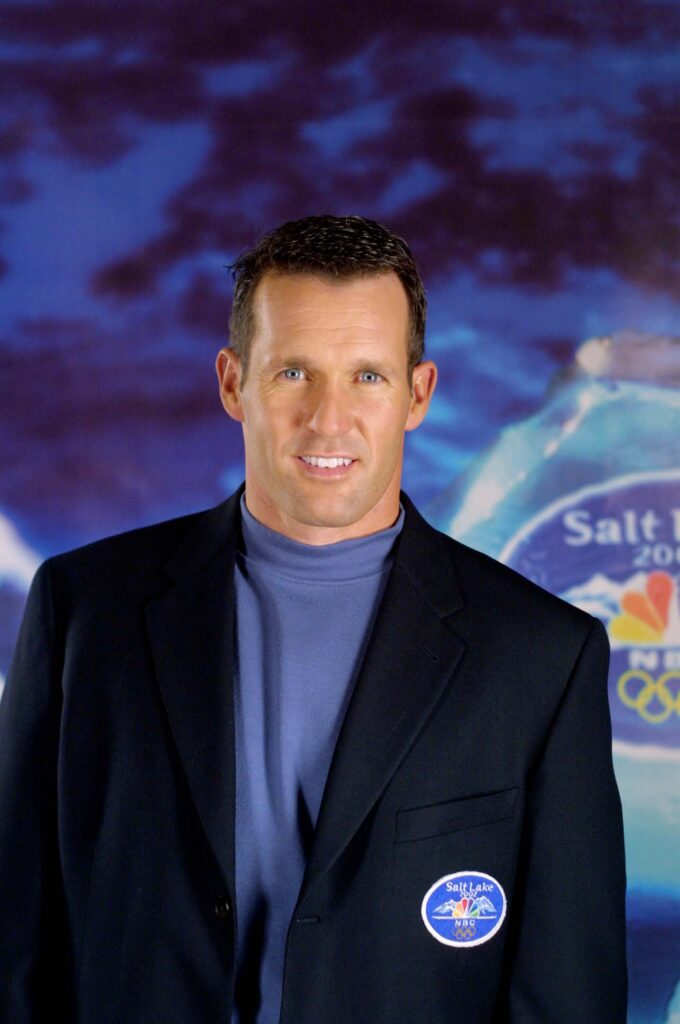 Jansen became the World Sprint Champion in 1988 and then competed at the 1988 Winter Olympics in the 500- and 1,000-meter races. In the early hours of February 14, the day of the 500-meter event, Jansen was informed that his 27-year-old sister, Mrs. Jane Marie Beres, was dying of leukemia. Hours later, Jansen was notified his sister had passed. He went on to compete in the 500-meter race that afternoon, but fell in the first turn. Four days later in the 1,000-meter event, he began with record-breaking speed but fell again, just past the 800-meter mark. He left the 1988 Olympics with no medals, but became the recipient of the U.S. Olympic Spirit Award for his valiant efforts.
In 1993, Jansen set a world record in the 500-meter event and was cast as a favorite to win gold at the 1994 Winter Olympics. Between the 1992 and 1994 Olympics, Jansen was the only skater to break 36 seconds in the 500 meters, doing so four times. In 1994, Jansen won his second World Sprint Championship title.
At the 1994 Winter Olympics he finished eighth in the 500-meter event. In preparation for the 1,000-meter event, he was coached by Peter Mueller, who won the same event in the 1976 Winter Olympics. Jansen defied expectations, finishing first to win the only Olympic medal of his career, setting a new world record in the process. He received the 1994 James E. Sullivan Award and was chosen by his fellow Olympians to bear the U.S. flag at the closing ceremony of the 1994 Winter Olympics. He was elected to the Wisconsin Athletic Hall of Fame in 1995.
"As a longtime North Carolina resident, it is an honor to join the North Carolina Wesleyan University Class of 2022 as they mark this special occasion and embark on the next chapter of their lives. I look forward to sharing my story with them and reinforcing the ideals of perseverance and determination, while equipping them with the tools to overcome any challenges thrown their way," stated Jansen. "My journey of sacrifice is an excellent illustration of never giving up on your dreams; a vital lesson to today's young aspiring professionals."
In memory of his sister, Jane, The Dan Jansen Foundation was established in 1995 to help individuals and families affected by leukemia and related cancers, support youth sports programs and assist high school seniors in the pursuit of higher education. Since its inception, the Foundation has contributed more than $900,000 to charitable causes.
"Dan Jansen's journey demonstrates tenacity, unwavering dedication, a superior work ethic, discipline and a solid understanding that success comes from sacrifice," stated NCWC President, Dr. Evan D. Duff. "I look forward to Dan's message to our graduates who are at different points in their life. Many of them will be looking to attain their first job, while others are seasoned practitioners in their career. What they all have in common is that they will inevitably face that "next challenge" in life. I anticipate that Dan will share his wisdom on overcoming any challenge in life."
The College's Spring Commencement is planned for Saturday, May 7, 2022 from 10:00 a.m. until noon at the Rocky Mount Event Center. The time and location are subject to change based on current state and federal guidelines.