The local community is mourning the loss of J. Chris Wilson, a North Carolina landscape artist, educator, cultural advocate and historic preservationist for over 40 years. Wilson, who recently passed away in Wilmington, NC on Saturday, August 5, was known for his paintings that are part of public, corporate, and private collections in the United States, England, Saudi Arabia and Japan.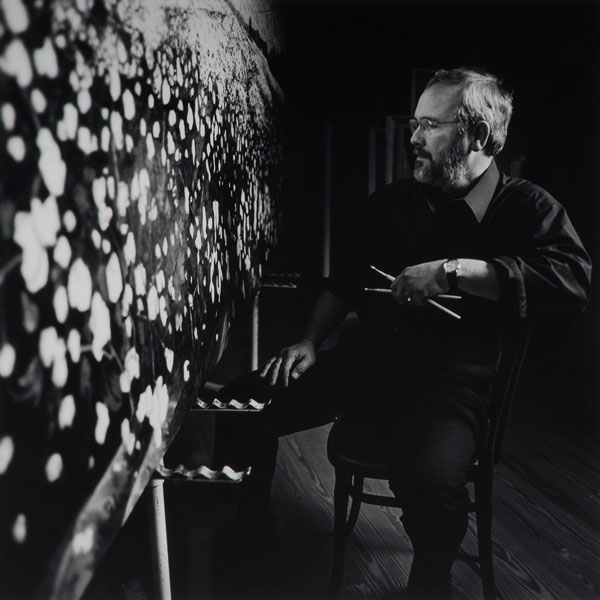 Wilson received his undergraduate degree in art from Valdosta State University, studied drawing, bronze casting and art history in the University of Georgia Studies Abroad Program in Cortona, Italy, and completed his Master of Fine Arts (MFA) degree in drawing and painting in addition to post-MFA studies at the University of Georgia.
His artistic touch spread to Wesleyan beginning in 1988. When the historic Bellemonte House was originally moved from the back of campus to the front of campus in the fall of 1988, he served as the project coordinator and was highly involved in many aspects of its restoration. Wilson was instrumental in the successful nomination of the Bellemonte House for the National Register of Historic Places in 1989. He also painted the portrait of former NC Wesleyan professor and art collector, Daisy Thorp, that currently hangs in the President's House in the dining room. In addition, Wilson and two others painted the large mural of chairs that previously hung outside The Dunn Center's Carlton Boardroom. His tie to Wesleyan extends beyond the artistic work that he bestowed upon the University. He was also close with former NC Wesleyan President, Les Garner, and met his wife, Kathy, at the President's house on campus.
Kathy served Wesleyan as a member of the Business faculty from August 1990 until her retirement with faculty emerita status in January 2017. A longtime friend and avid supporter of Wesleyan, Chris made many contributions to the University over the last several decades.
"Those who were fortunate enough to know Chris are deeply saddened by the news of his passing. Our thoughts and prayers are with Kathy and their children during this difficult time," stated President Dr. Evan D. Duff. "There are a number of areas on campus he left a lasting legacy on. I'm glad to know these will live on for generations to come. I am honored to get to display a piece of his art in my home."
Many of his North Carolina "Murphy to Manteo" landscape paintings have been on long-term exhibition in the House of Representatives Chamber in the North Carolina Legislative Building and The North Carolina Museum of History in Raleigh. His art work has been shown in galleries and museums throughout the Southeast including The Albany Museum of Art, The Burroughs-Chapin Museum of Art, The Spartanburg Museum of Art, The Fayetteville Museum of Art, The Greenville Museum of Art and in exhibitions at Blue Spiral Gallery and The Green Hill Center for North Carolina Art.
Wilson was a faculty member at Barton College from 1974-2012. He was awarded professor emeritus status in 2012 and from then until 2015, he was Barton's first artist-in-residence. He is survived by his wife, Kathy, and children, Matthew and Singleton.