Alumni Relations
Sign Up For the Bishop Beat Newsletter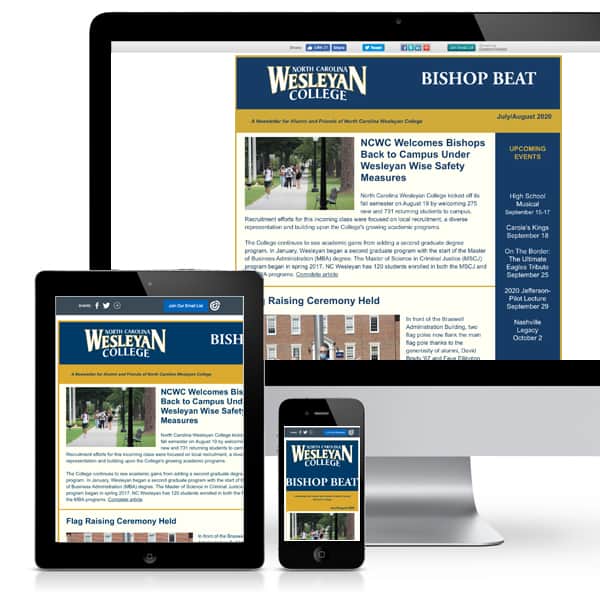 North Carolina Wesleyan University has many dedicated alumni who have distinguished themselves in their professional or personal lives and have provided notable service to North Carolina Wesleyan University or in their community, state or nation.
The Alumni Association would like your help in identifying and recognizing those alumni who have demonstrated a high standard of performance over and beyond normal expectations and realized exceptional achievement in their field. Award nominations are welcome throughout the year preceding the deadline. They will be saved for consideration for one year.
Nominations may be submitted by alumni, faculty, or staff. Please fill out the form below or email your nomination to alumni@ncwu.edu. Please provide as much information as possible about your nominee, including additional sources of information that we may review.