Career Paths for BSN Graduates
A BSN can open up doors to career opportunities you wouldn't otherwise be eligible for. As you look for room to grow and more responsibility, you'll need the additional education. A BSN is also a stepping stone if your goal is to pursue a master's degree in nursing (MSN) and work as an advanced practice nurse to include potential specialization in areas such as clinical educator, nurse practitioner, nurse midwife or clinical nurse specialist.
Career Options
Private medical and surgical hospitals
Public medical and surgical hospitals
Schools and universities
Research labs
Home healthcare settings
Nursing care facilities
Private practices
Community services
Physicians' offices
Nurse Manager or Supervisor
Nurse educator
Administration
Informatics Specialist
Medical/Surgical Nurse

 

Nursing Case Manager

 

Traveling Nurse

 

Legal Nurse Consultant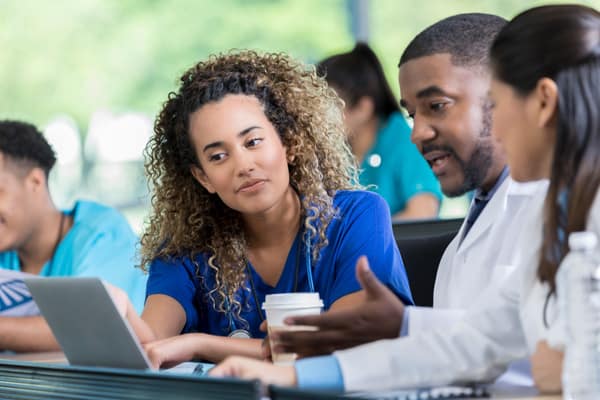 BSN prepared nurses have more job opportunity and higher pay.
In February 2015, online job advertisements in North Carolina offered ADN nurses an average annual salary of $46,663 and an average hourly wage of $22.43, while BSN-educated nurses were offered an average annual salary of $69,250 and an average hourly wage of $33.29.
Outlook on Nursing & RN to BSN Education
On January 19, 2019, the World Health Organization (WHO) made the official proposal to declare 2020 the year of the nurse and the midwife. The Director General of WHO expresses how the role of nursing shall be "amplified and promoted" as the work of WHO and Nursing Now moves forward.
The Institute of Medicine and the AACN recommend that 80 percent of nurses have their BSN by 2020. According to the IOM, nurses with bachelor of science in nursing (BSN) degrees possess the skills, knowledge, and abilities needed to manage the increasing complexity of both patients and the healthcare system.
Source:  nurse.org
*NUR major courses start in January, May and August. Students can also begin with general education and/or elective requirements in March, June and October.